Octomom Gets 2nd Porn Offer for $500k
Octomom Gets
2nd Porn Offer for $500k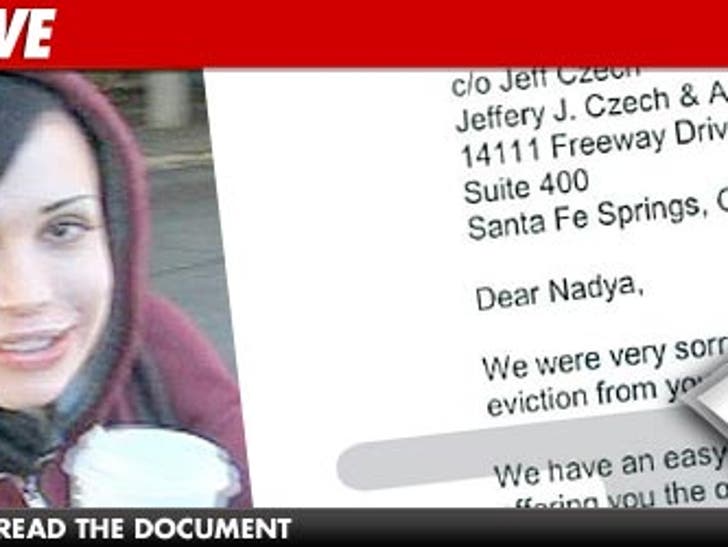 In the wake of her new financial crisis, Octomom has a new opportunity to earn enough cash to save her house and feed her 14 kids ... if she'll do a little porn.
TMZ has learned Vivid Entertainment has fired off a letter to Nadya Suleman ... offering $500,000 -- if she agrees to shoot "one scene for one hour."
As we previously reported, Octo will get booted from her L.A. area home if she doesn't come up with enough cash to cover thousands of dollars of back payments ... and a $450,000 balloon payment due on October 9.
But Vivid claims if Nadya agrees to the XXX offer, it can "arrange for [payment] to happen quickly so that you will get paid in advance of your October 9th deadline."
Vivid offered Octo a million bucks for a porno deal back in 2009 -- but you know what they say, time is money ... shot.