Laura Winslow on 'Family Matters': 'Memba Her?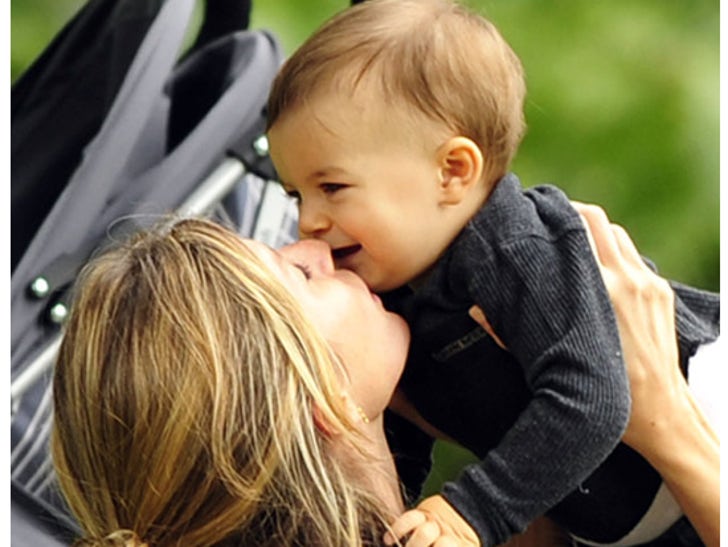 Justin Bieber -- Sucking Face with His Opening Act
Justin Bieber was locked in a serious make-out session with the chick who stars in his "Baby" music video ... but the shocking part -- it all went down in the back of a Honda!!! And TMZ has the photos.
The chick playing tonsil hockey with The Biebs is 16-year-old Jasmine Villegas -- who also happens to be the opening act on Bieber's concert tour.
The photos were taken on Thursday, September 9 in Venice, CA by some Canadian tourist who just happened to notice his country's most famous pop star in the midst of a make-out session with the luckiest teenage girl on the planet.
The two had been rumored to be dating ... but they insisted they were just "really cool friends."
Sorry to disappoint you, Chelsea Handler Rihanna Kathy Griffin Kim Kardashian America.
Gisele & Ben: Playtime in the Park
Gisele Bunchen took her son with Tom Brady to the park in New York this weekend -- and it resulted in some of the cutest photos ever taken.
Forget about Vogue, W or GQ -- these are the supermodel's best shots!
David Hasselhoff Time Warp
While David Hasselhoff is facing off in this season's "Dancing with the Stars" -- take a trip down memory lane and watch his tantric talent grow as the years fly by!
Courtney Cleans Up for Premiere
Shia LaBeouf, Michael Douglas, Josh Brolin, Catherine Zeta-Jones and Carey Mulligan all hit the red carpet -- but, surprisingly, Courtney Love was the one who really stood out at the "Wall Street: Money Never Sleeps" premiere.
Showing off her body and tattoos in a tight red dress, Love really glammed up for the event at the Ziegfeld Theatre last night in New York City -- where her makeup was also top notch.
Check out more shots of Courtney and everyone else at the premiere!
Katy Perry -- The Bachelorette's Bikini Party
Katy Perry strapped a wedding veil to her butt this weekend for one last fling as a single woman -- at a bikini bachelorette party in Vegas with Rihanna and a bunch of her friends.
Our pals at Officialimage.com obtained a whole bunch of awesome photos of the singer lettin' loose at the pool at the Hard Rock Hotel.
Perry -- who was doin' some boozin' at the pool -- was clearly mentally prepared for the weekend ... dropping the following tweet before the weekend kicked off, "Signing up for a liver transplant now."
Can you guess whose beautiful famous face was given this nasty celebrity scramblin'?!
What's the Big Frigin' Difference?!
Take a glance at these sneaky snapshots and see if you can spot the differences in the following photos!
**HINT -- There are THREE differences in the above photo!**
TMZ's Celeb Look-Alike Contest -- Doppelgangers!
A bunch of not-so-famous photos poured into the TMZ newsroom for our Second Annual "Celebrity Look-Alike" Contest -- so check out all the spitting images of the stars you love (and hate) so much!
Be sure to check back on Monday to vote for which celebrity look-alike will score the $250 prize and some super secret mystery gifts from TMZ!