Oksana Grigorieva's Lawyers Claim Mel Gibson's Lawyer Tried Destroying Evidence in Mediation so Agreement is Illegal
Oksana's Lawyers:
Mel Gibson Mediation Illegal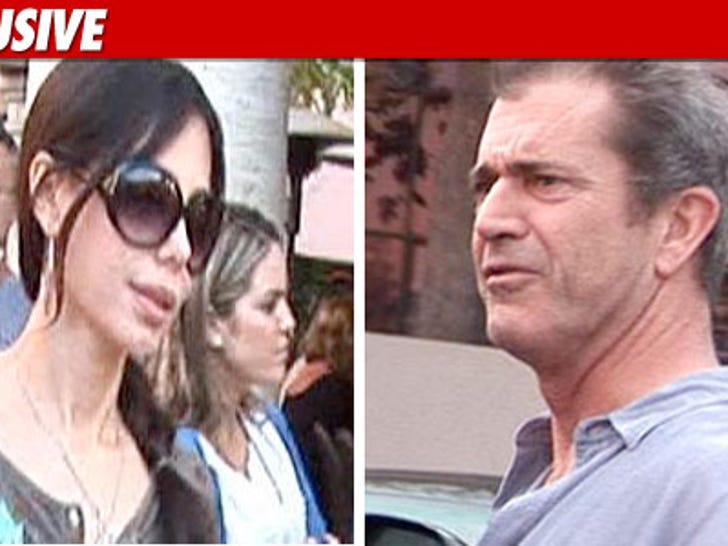 Sources connected with Oksana Grigorieva tell TMZ her lawyers will argue the mediation agreement Oksana signed with Mel Gibson was illegal, because it allegedly involved the destruction of evidence.
TMZ obtained the agreement Mel and Oksana signed on May 16, in which Mel promised to give Oksana and Lucia approximately $15 million in return for Oksana turning over all "evidence" and that "all evidence will be destroyed ..."
Oksana -- who disavowed the agreement after signing it -- claims she was bullied into signing the agreement by Mel's lawyers.
As for the claim that the agreement involves destruction of evidence, sources directly connected with the mediation tell TMZ ... the words "domestic violence" or "prosecution" were never mentioned in the mediation. Sources say there was never mention of destroying evidence of a crime.
As for the tapes, we're told only snippets were played to Mel's lawyers, and each snippet involved the racial and other slurs that would have ruined his career but not subjected him to prosecution. We're also told -- Oksana's lawyers never played the portion of the tape where Mel says, "You know what? You f**king deserved it."
As for Oksana's claim that Mel's lawyers bullied her into signing -- and threatened legal action and deportation if she didn't -- we've learned Mel's lawyers never had contact with Oksana during the two-day mediation. The only people Oksana had contact with during the mediation were the judges and her lawyer.