Katherine Jackson May Be 'Oprah' Bound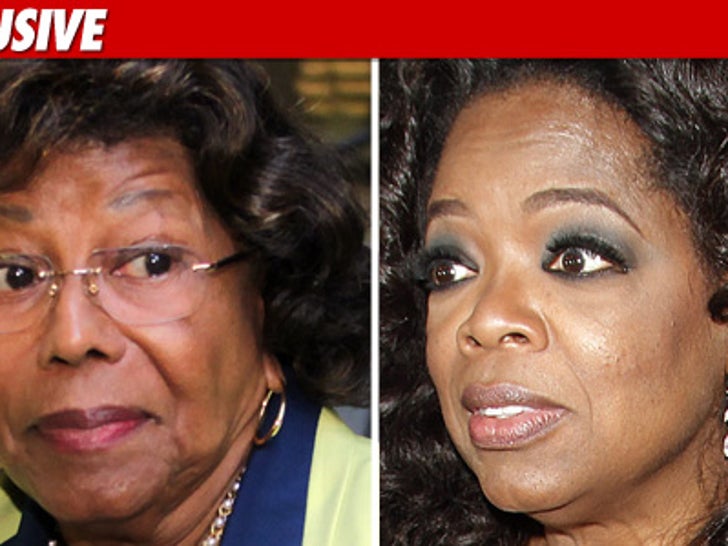 Production trucks have arrived at the Jackson family compound in Encino along with two black SUVs. Members of the production crew told TMZ they are there for "an Oprah shoot."
A security guard told TMZ Oprah will not be showing up ... so this could be filming for an introductory segment of the show.
No word on what the interview might be about ... but we're guessing the words Michael and Jackson will be used often.
UPDATE 5:10 PM PT -- No one has left yet, but there has been a visitor ... the Domino's Pizza delivery guy!
UPDATE 6:23 PM PT -- The production trucks are getting a parking ticket. Put it on Oprah's tab.
UPDATE 6:39 PM PT -- The two SUVs have taken off and the production crew has begun to load equipment. Looks like it's a wrap.