Oksana to Oprah: I Didn't Know Nothin' 'Bout Money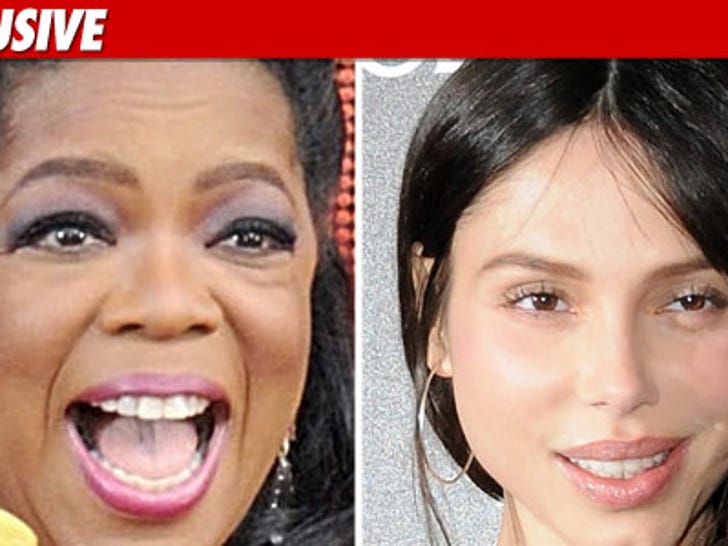 Oksana Grigorieva has told producers on "Oprah" she had absolutely no idea during her mediation with Mel Gibson she was scoring a $15 million package in return for handing over the secret tapes ... sources tell TMZ.
Oksana will fly to Chicago -- probably this week -- to tape her show with O. We're told during a phone conversation with the producer during a pre-interview -- regarding claims she tried to extort money from Mel -- Oksana said she never authorized her lawyer to get money in return for the tapes.
An inside source connected with the mediation laughed at Oksana's claim of ignorance. When asked where Oksana lands on a scale of 1 to 10, 10 being micromanaging the mediation, the source said, "Probably an 11."
The source added the mediation was only supposed to last one day, but it took twice as long because "Oksana was all over it, making demands, getting involved in every conversation, and on and on."