Christina Aguilera Files for Divorce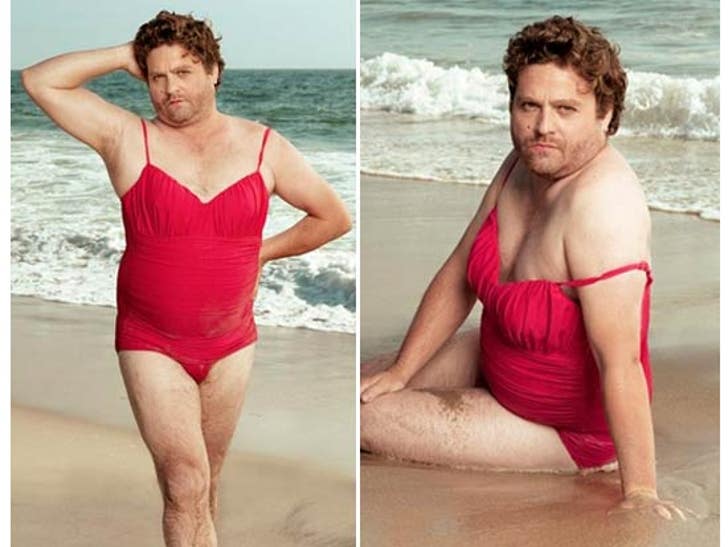 Christina Aguilera just filed for divorce from her husband Jordan Bratman ... TMZ has learned.
Aguilera cited "irreconcilable differences" in her divorce petition, which was filed today. It's an interesting twist, since sources tell us Christina is the one who cheated.
According to the divorce docs, there is a prenup. The divorce petition asks that "Earnings and accumulations of [Aguilera] before marriage, during marriage and from and after the date of separation" be considered separate property.
Aguilera, who is represented by disso-queen Laura Wasser, lists the date of separation as September 11, 2010.
The petition also seeks to terminate Bratman's ability to get spousal support.
Aguilera is seeking joint physical and legal custody of their child, Max, who is 2.
Sources connected with the couple tell TMZ the marriage fell apart after Aguilera allegedly cheated on Bratman. Aguilera's side refused comment.
"The Hangover" Star Models Women's Swimsuit
Zach Galifianakis' next gig: Swimsuit Illustrated model?
The hilarious "Hangover" star squeezes into a women's bathing suit and strikes a demure pose for the latest issue of Vanity Fair, where he's featured as the "November Vanities Girl."
We're just happy he wore a one-piece.
Gisele & Baby Hit the Beach
Gisele Bundchen and adorable son Benjamin Brady hit the surf in Miami for some fun in the sun -- where they both showed off their beach bods!
The 30-year-old supermodel, who gave birth last December, looked absolutely amazing earlier this week as she played in the water and on the sand with her son with Tom Brady.
Check out the pics of their day at the beach!
Alicia Keys -- Walking for Two
A very pregnant Alicia Keys enjoyed the beautiful NYC Fall day by strolling through SoHo on Wednesday.
The 29-year-old is due next month.
David Beckham -- Having a Ball
David Beckham horsed around with his son Cruz after lil Becks' soccer game in Santa Monica earlier this week.
What's the Big Frigin' Difference?!
Step right up and take the TMZ optical exam -- simply spot the subtle differences in the following photos and feel like a real winner!
**HINT -- There are THREE differences in the above photo!**
Can you guess which Hollywood hottie got a nasty celebrity scramblin'?!