Henry Winkler, 'Happy Days' Stars Pay Tribute to Mr. Cunningham
'Happy Days' Stars
Pay Tribute to Tom Bosley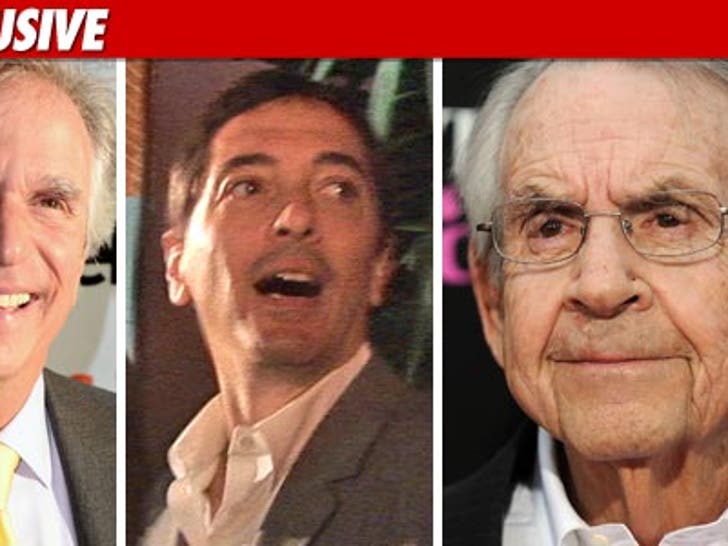 Henry Winkler and Scott Baio -- who both co-starred with Tom Bosley on "Happy Days" -- tell TMZ they are both shocked by his death ... but remember their former castmate as a "great man."
Winkler tells us, "I saw him before I ever got to Hollywood on Broadway, and he was great. And then I got to act with him for 10 years and he was great. Tom Bosley was our mentor. He was a true artist ... a great husband, and a fabulous father and grandfather. He will be sorely missed, but never forgotten."
Baio adds, "He was a good man who taught me a lot about the business and business itself. He was a professional guy ... I'm sad."
UPDATE: Ron Howard tells TMZ, "I'm so saddened by the loss of our wonderful Tom Bosley. Remarkable on so many levels, Tom's insight, talent, strength of character and comic timing made him a vital central figure in the Happy Days experience."
Ron adds, "A great father and husband, and a wonderful artist, Tom lead by example, and made us all laugh while he was doing it. My last conversations with Tom reflected the love of life and peace of mind that he always maintained throughout his full and rewarding life. I miss him already."