Brett Favre's Penis Gets Huge Offer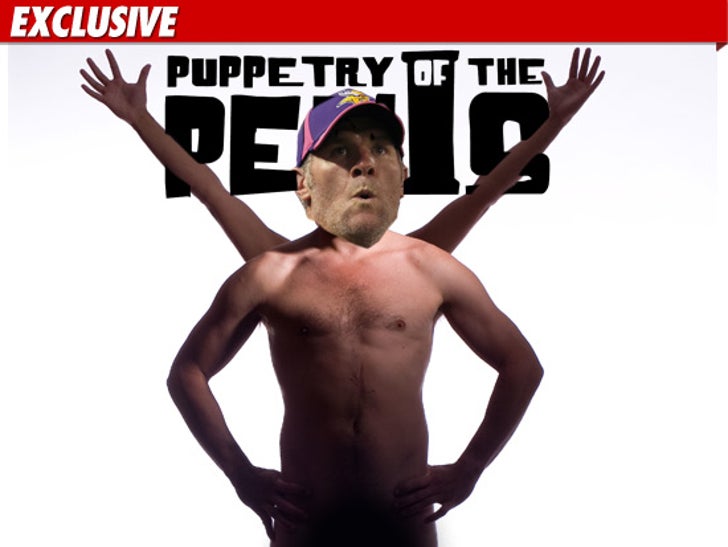 Not everybody's shying away from Brett Favre's penis these days -- TMZ has learned the embattled QB just got an offer to expose himself on the grandest stage of all ... "The Puppetry of the Penis."
Ever since dong-filled photos -- allegedly starring Brett's man parts -- surfaced online ... the guys at the long-running "POTP" have taken notice ... and want to sign Brett up for work.
In fact, TMZ has learned the show's creator Simon Morley just fired off a letter to Brett's agent saying, "I, unlike a lot of people in the USA at the moment, am quite impressed with Brett's complete lack of shame."
He continues, "We would like to offer him the opportunity to join our traveling troupe on a tour of Europe" ... followed by a stint in the U.S. where he could perform "genital art across America."
We're guessing Brett probably won't accept the offer -- but with 5 fumbles on the season already, he could probably stand to brush up on his ball handling skills.