Favre's Alleged Sextee -- In No Mood to Party!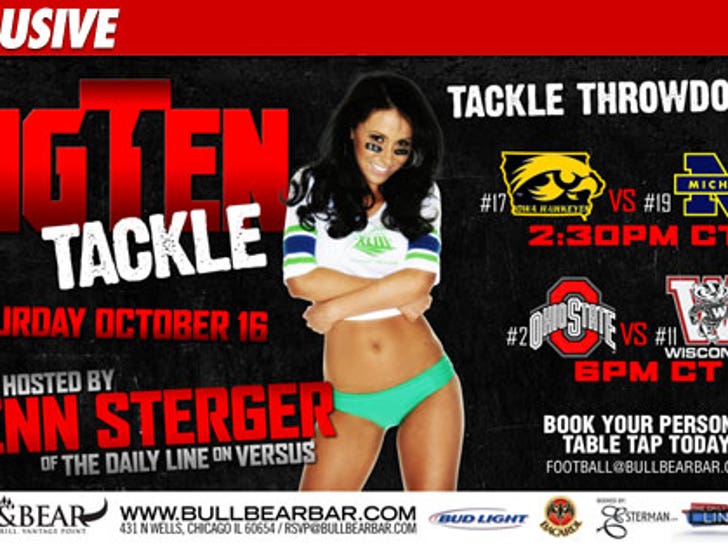 As the NFL investigation into Brett Favre heats up ... TMZ has learned Jenn Sterger -- the chick who's allegedly on the receiving end of some penis-heavy text messages -- is pulling herself out of the party scene.
Sterger -- a former NY Jets reporter -- was scheduled to host a party called the Big Ten Tackle at Bull & Bear Bar and Grill in Chicago this weekend.
But now, with the investigation into Penis-gate underway, Sterger has fired off an email to the party promoters saying she's "100% not attending the event."
A source close to the deal tells us Sterger insists she will work on rescheduling ... especially because she already collected her deposit.
Sterger's rep tells us, "Our only concern right now is what's in Jenn's best interest."