Favre's Alleged Sextee -- Another Unwanted Advance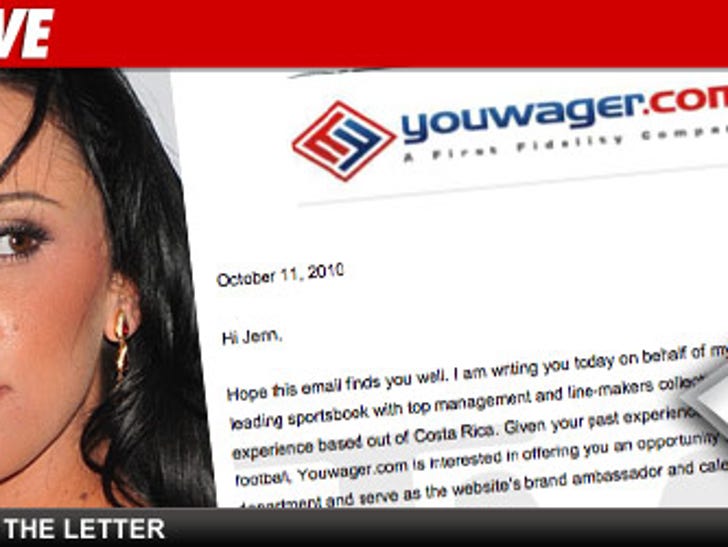 Jenn Sterger -- the hot ex-NY Jets reporter who claims Brett Favre sent her pics of his junk -- just got a $50K job offer from a gambling website ... but TMZ has learned the deal quickly went flaccid.
Sterger was offered the job today to consult for Youwager.com's NFL lines department ... in exchange for $50,000 -- a position that also entailed her posing as the website's calendar girl.
According to Sterger's rep, "There was a significant amount of money offered but we have declined."
We're told Sterger briefly considered the position -- but ultimately, her rep claims, it just wasn't the right move for Jenn.
Meanwhile, the NFL is still poking around into that whole Brett Favre penis thing.