Josh Cribbs Hugs It Out with James Harrison's Mom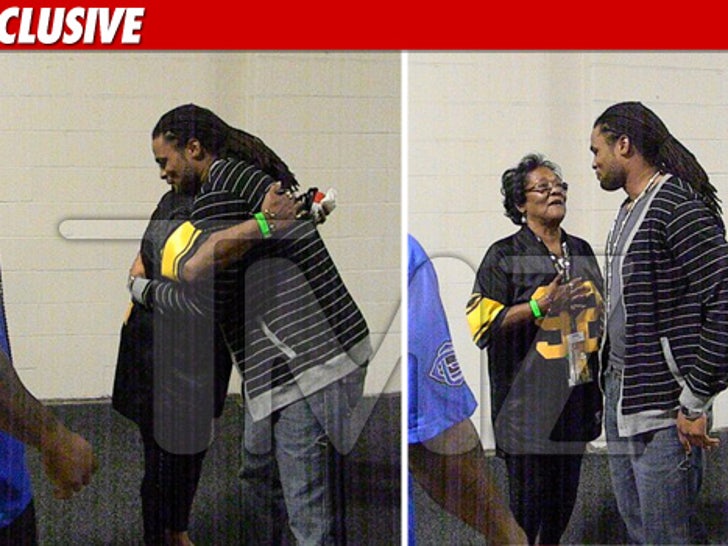 Just hours after Pittsburgh Steelers linebacker James Harrison delivered a devastating helmet-to-helmet blow to Cleveland Browns star Josh Cribbs last week -- Cribbs hugged it out with Harrison's mom.
This photo was taken at the stadium -- roughly 30 minutes after the game -- and we're told Mama Harrison told Cribbs, "I hope you're OK."
Cribbs -- who played on the same team with Harrison at Kent State -- explained that he wasn't upset with Harrison, because it's all part of the game.
The NFL has since fined Harrison $75,000 for a different K.O. shot to the head he delivered to another Browns WR in that game.