Lawsuit Imminent in Eva Longoria Car Crash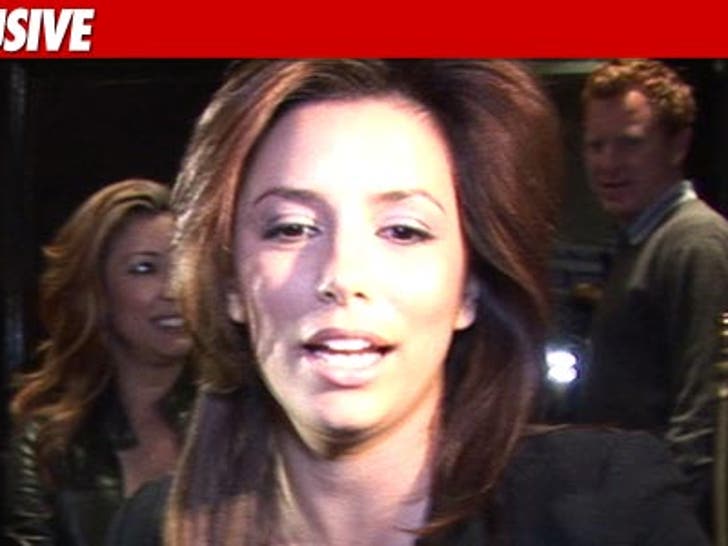 The guy whose car got tangled up with Eva Longoria's thinks the "Desperate Housewives" star is solely to blame for their smash-up -- and he's getting ready to sue.
Attorney Sanjay Sobti tells TMZ he's been retained by Roman Gasparyan (aka the other driver) claiming his client was stopped in the middle lane on Hollywood Blvd., waiting to turn.
Sobti says Longoria made a sudden turn in the middle lane and smashed into Gasparyan, crossing the median and nearly hitting another driver. Sobti claims an eye witnesses says Longoria's eyes "were red and bloodshot."
He says his client suffered back and neck pain, severe headaches, anxiety and blood pressure complications. Sobti says he'll file a civil suit this week.
But our law enforcement sources tell a radically different story ... that the other driver stopped suddenly and Eva was unable to avoid impact.
A rep for Longoria had no comment.