Antoine Dodson Sex Offender App -- The Outtakes
Antoine Dodson
Sex Offender App
The Outtakes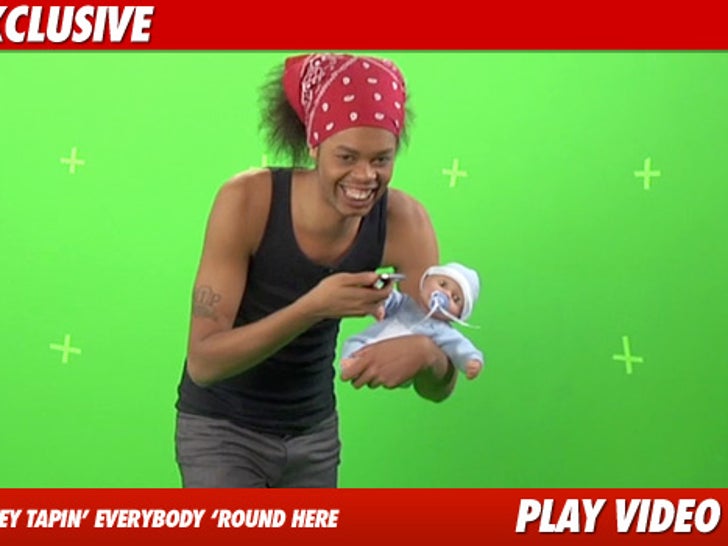 It only took Antoine Dodson one take to nail, "They rapin' errbody out here" for the news interview that made him famous -- but when it came to a recent commercial shoot ... he wasn't nearly as accurate.
TMZ has obtained the outtakes from Dodson's shoot for BeenVerified.com's "Sex Offender Tracker" ... a product that brings the joy of accessing sex offenders' addresses into the palm of your hand.
At one point, Dodson -- who dons his original black tank/red bandanna outfit -- snatches a baby up as part of his pitch ... the rest, you'll have to see for yourself.