Baltimore Ravens -- Pimpin' Halloween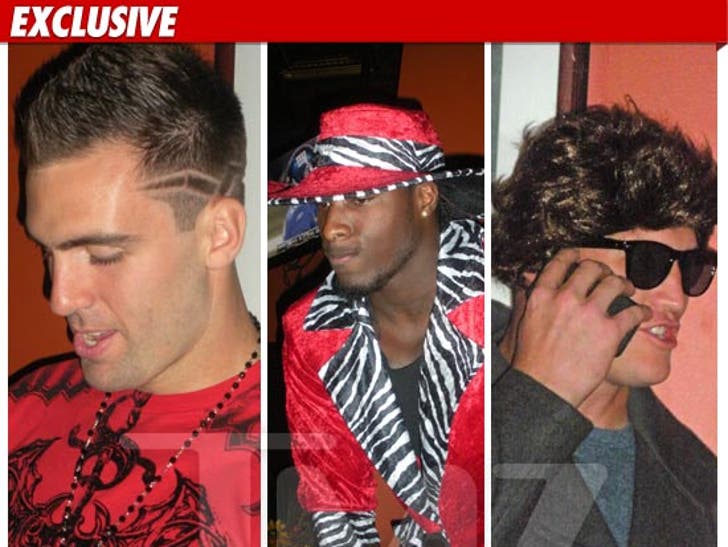 Pimpin' ain't easy ... but it was necessary for one member of the Baltimore Ravens Monday night, who rolled into a charity Halloween party like his name was Dolemite!
Ravens QB Joe Flacco (The Situation), tight end Todd Heap (Edward from 'Twilight'), and rookie linebacker Sergio Kindle (piiiiiiiiiimp) all dressed up for the Raven's Halloween Charity Bash at a Dave & Busters near Baltimore.
Michael Oher -- the inspiration for "The Blind Side" -- also rolled down to the party ... but without a costume (lame!).