Charlie Sheen: 8 Days From Completing Probation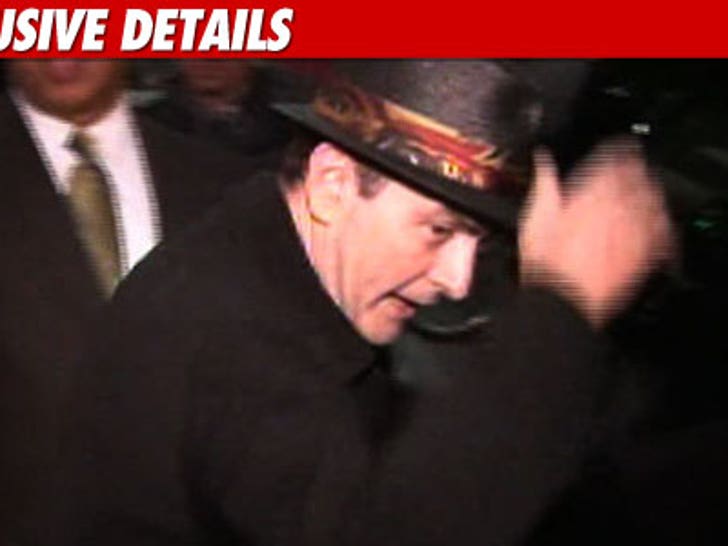 Charlie Sheen is just 8 days away from completing his probation in his Aspen domestic violence case, and the D.A.'s Office tells TMZ it's already aware of the New York incident.
Charlie pled guilty to assault back in August and was placed on 3 months probation. If he violates probation, the Aspen D.A. could go back to court and ask the judge to throw Charlie in jail.
Prosecutor Arnie Mordkin tells TMZ, his office would not take any action unless there are facts conveyed to his office showing that a probation violation occurred.
Sheen may have dodged a bullet. He was not arrested, but cops came close. We're now told when police arrived to Charlie's Plaza hotel room, they told him he needed to go to the hospital. Charlie said he did not want to go and he was fine. At that point we're told the police gave Charlie an option -- go to the hospital or go to jail. Charlie wisely chose door number 1.