Eva Longoria & Tony Parker Sued in BMW Smashup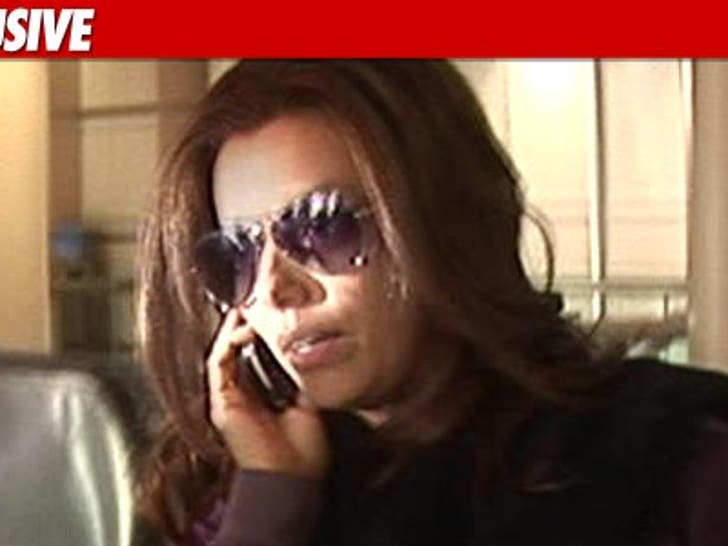 Eva Longoria and her NBA star hubby Tony Parker just got sued for negligence by a driver who claims Eva swerved out of control in her BMW and slammed into his Bimmer on Hollywood Boulevard.
The accident happened last week, and in the lawsuit -- just filed in L.A. Superior Court -- Roman Gasparyan claims he was in the median, waiting to make a left turn when Eva ... driving in the opposite direction ... "made a sudden lane change into the median lane" and collided with him.
According to the suit, both Eva and Roman were driving BMW X5s -- his a 2002, hers a 2010. In addition to the SUV damage, he claims he suffered mental and physical suffering -- and he's suing for unspecified damages.
By the way, Tony Parker was not involved in the accident, but the three-time NBA champ is the registered owner of the BMW. Eva, through her rep, says, "There is absolutely no truth to this claim, and any indications to the contrary are completely false and untrue."