Bernie Madoff -- Selling His Soles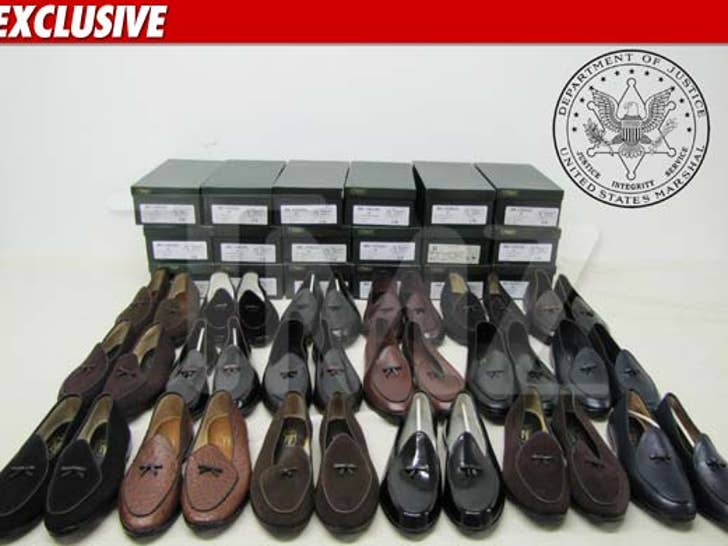 The feds ain't done with Bernie Madoff just yet -- in fact, Uncle Sam is about to auction off a bunch of the dude's expensive stuff ... starting with the Ponzi schemer's ridiculous shoe collection.
The auction -- administered by the U.S. Marshals Service to benefit Madoff's victims -- is scheduled to kick off November 13th in New York ... and features over 400 pieces of Bernie's personal property, jewelry, and antiques.
72-year-old Madoff -- the mega-investor who defrauded his clients of nearly $65 billion in the biggest Ponzi scheme ever -- just finished his first year behind bars ... which means he's got 149 left to go.
You may not want to walk in those shoes after all.