Billy Ray Cyrus Divorce -- He Pulled the Trigger
Billy Ray Cyrus Divorce
He Pulled the Trigger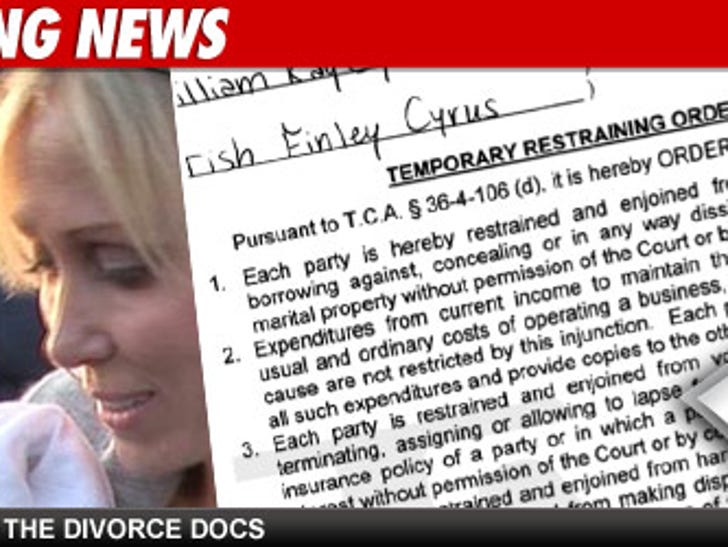 Billy Ray Cyrus made the first move in his divorce from Tish -- filing divorce papers yesterday in a Tennessee court.
According to the divorce papers, obtained by TMZ, Billy Ray is asking for "shared" custody of the couple's 3 minor children.
He's also asking the court to "approve a parenting plan" to be signed by both Billy Ray and Tish ... and to make an "equitable distribution of the marital estate."
As we previously reported, Billy Ray chalked up the split to irreconcilable differences.