Charlie Sheen's Missing Watch -- Super RARE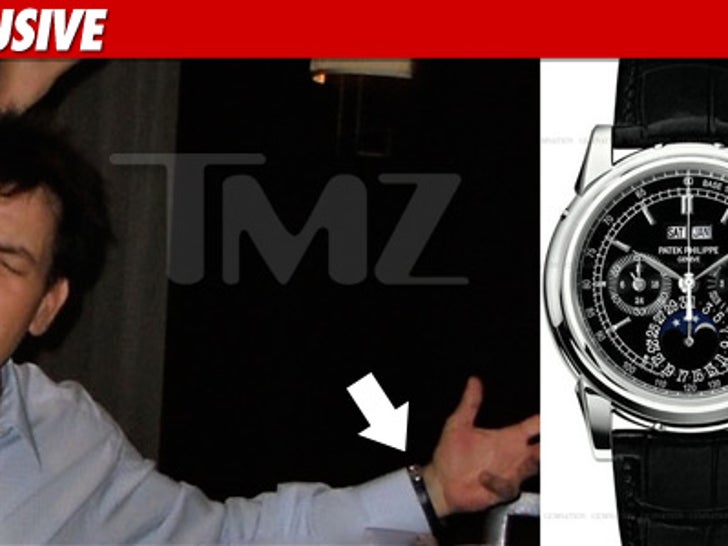 The watch that Charlie Sheen claims he lost during the night of his hotel meltdown ain't no ordinary Timex ... dude was wearing one of the most sought after watches on the planet ... valued at $150,000.
Sources familiar with the situation tell us Sheen was rockin' a Patek Philippe 5970 ... a watch that one expert tells us is always in "crazy high demand" with collectors.
TMZ obtained a photo of Sheen wearing the watch at his dinner party with Capri Anderson just hours before he lost the timepiece.
We're told, "So few people have them ... and so few people trade in them .. that the watch will return at some point."