Rosie O'Donnell -- No Tricks, But TONS of Treats!!!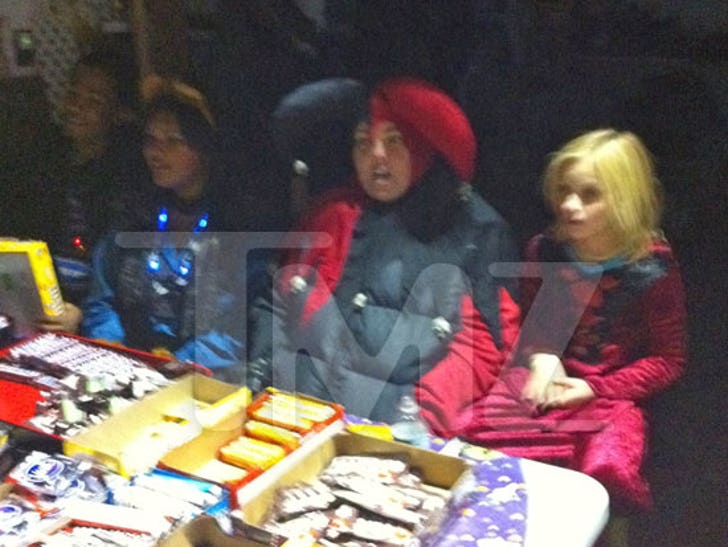 There is no better place to go trick-or-treating than Rosie O'Donnell's house.
Dressed up like a court jester, Rosie emptied out the garage of her Nyack, NY home last night and filled it with boxes and boxes of giant sized candy ... all for the lucky costumed kids in her neighborhood.
We're told the kids were allowed to take as much candy as they wanted -- and if that wasn't cool enough ... everything was King Size!!