George Maloof Charged in DUI Bust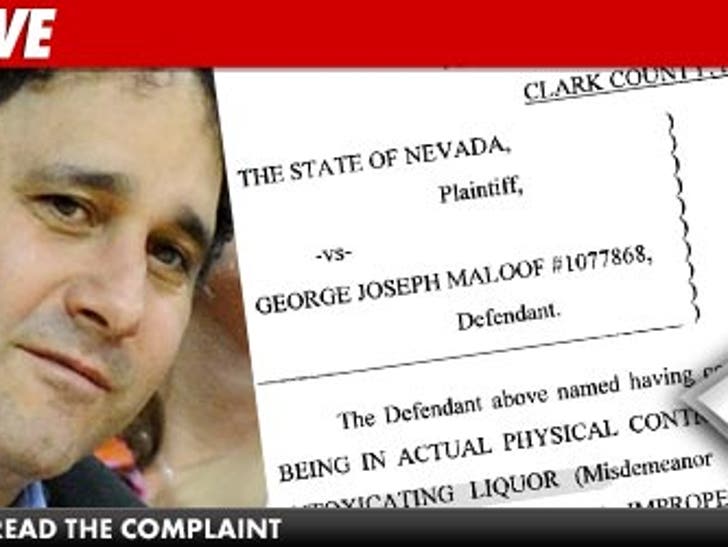 George Maloof just got charged with five counts for his DUI arrest last month in Las Vegas ... TMZ has learned.
Maloof -- owner of the Palms Casino Resort and co-owner of the Sacramento Kings -- is now officially charged with DUI, speeding, improper turn, driving without a valid license, and operating a vehicle without security.
Back on October 9, Maloof was doing 72 in a 45 MPH zone -- and lost control while making a left turn ... according to the police report.
Cops also say Maloof admitted he was on Ambien and had consumed 4 Coronas.