Chilean Miner -- Blinded by Terrible Spanish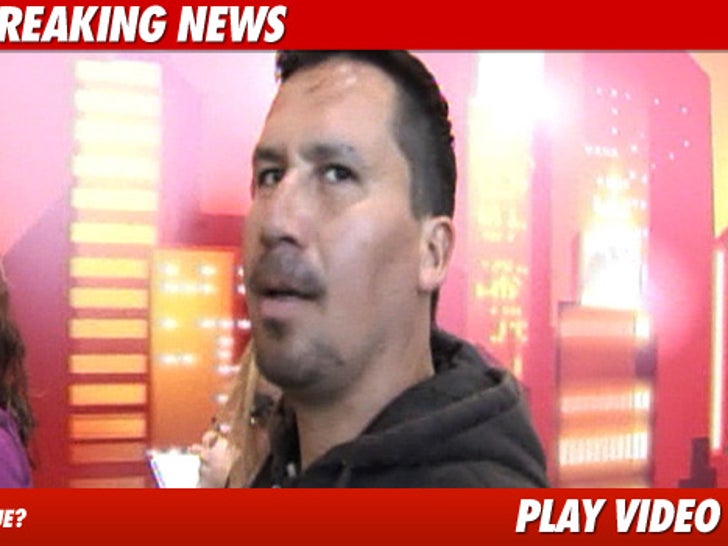 Our gringo photog tried desperately to speak a little español with Chilean miner Edison Pena in NY today -- but dude mangled the language so badly, all Pena could do was laugh in his face.
Pena had just arrived to run in the ING NYC Marathon -- when our guy tried to ask about the mine (as in the thing Pena was stuck in) ... but instead used the possessive word "mio" (as in that camera is mine).
The look on Pena's face really says it all.