Miley Cyrus -- Under Fire for Beer Consumption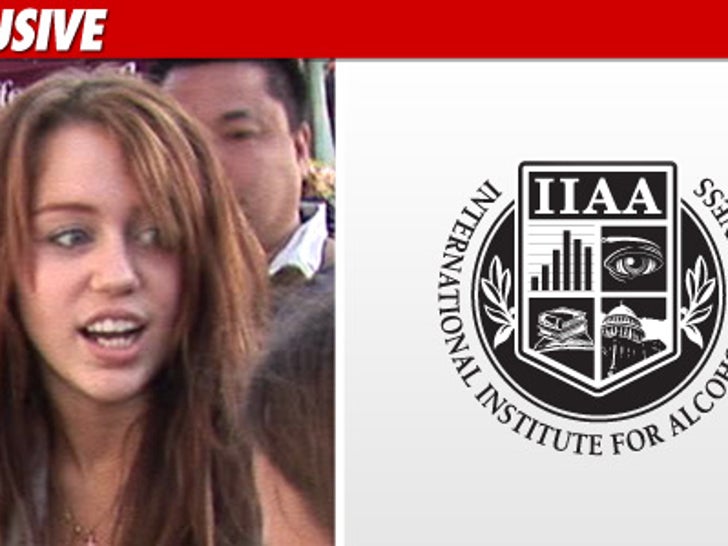 Miley Cyrus put herself and others at risk this week by indulging in that ice cold Corona at a nightclub in Spain ... this according to an international alcohol awareness organization.
Even though officials in Spain told us 17-year-old Miley didn't break any laws ... the head of the International Institute for Alcohol Awareness, James E. Copple, is concerned other young people will follow her lead and engage in "risky behavior associated with underage alcohol consumption."
Copple tells us, "The young people that see her as a role model could mimic the same behavior and as a consequence will go out and become intoxicated, putting their safety at risk."
Copple noted ... according to his organization, "85% of young people who drink, drink to get intoxicated."