Steelers Player Destroys Ribs Before Game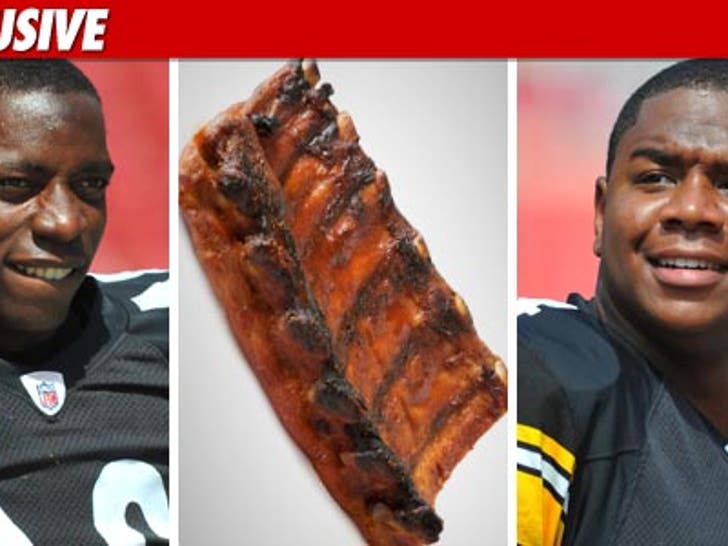 The Pittsburgh Steelers aren't just hungry for a win tonight -- they're also hungry for BBQ ... and TMZ has learned three stars, including RB Rashard Mendenhall just inhaled a massive pregame meal at a Cincinnati rib joint ... and then left a stellar tip.
Mendenhall (left) -- along with backup QB Byron Leftwich (right) and nose tackle Casey Hampton stuffed their guts this afternoon at Montgomery Inn -- a famous rib joint less than two miles from Paul Brown Stadium in Cin city.
We're told the three NFLers threw back a rack of the restaurant's famous barbecued choice pork loin back ribs ... one order of the pork chops and one pulled pork sandwich.
The guys also tackled an assortment of sides including onion straws, sweet potatoes and potato chips.
Even though the guys were in enemy territory -- we're told they left an 80% tip on the bill ... and were extremely nice to the staff.