Emails Say Oksana Was Intimate with Bodyguard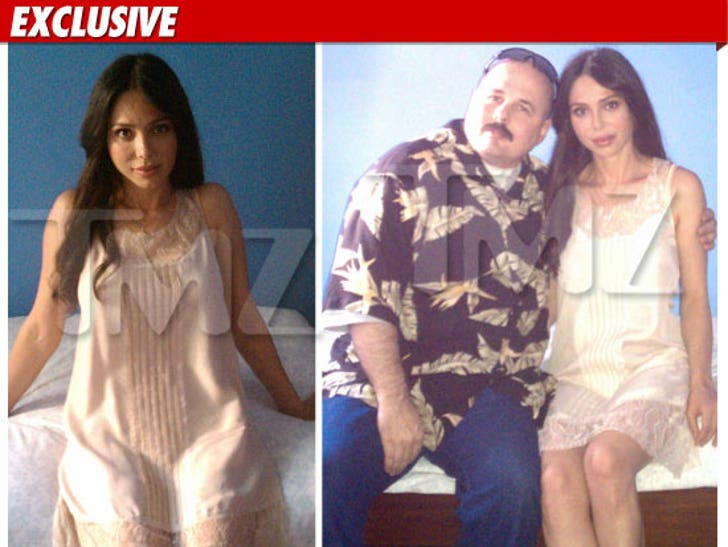 Team Oksana Grigorieva lied to TMZ when they denied she had an intimate relationship with her former bodyguard ... at least according to several emails between the bodyguard and Oksana's lawyer. But Oksana's lawyers say there's more to the story.
TMZ broke the story .... Kristian Herzog -- who has served time in jail for impersonating a cop -- claimed to have been in an intimate relationship with Oksana that began in May. Oksana's lawyer, Dan Horowitz, told TMZ last month -- with Oksana looking on -- Herzog's claim was "ridiculous".
But TMZ has obtained an email Herzog sent to Martin Garbus, another one of Oksana's lawyers, on November 6. The email reads: "Martin: Do you agree that Team Oksana at some point, needs to admit Oksana and Dan LIED to TMZ and you need to tell TMZ the truth that in fact Oksana and I were intimate?"
The next morning, Garbus responded with one word: "Yes."
Dan Horowitz explains the emails this way: "Marty's job was to placate Kris, because once he got cut out of Oksana's world completely, we assessed him to be a clear and present danger to her life. By stringing him along and making him feel important, we hoped that he would just fade away rather than explode and hurt somebody."
TMZ has also obtained photos (above) showing Oksana in a nightgown, sitting on a bed with Herzog at her home. But Horowitz tells us the pictures were taken during a PEOPLE magazine photo shoot and were in no way intimate.
The judge in the custody case issued a restraining order against Herzog last month, concluding he was a danger to Lucia and prohibiting him from going near her.