Matt Lauer -- 'We Stand By' Kanye Interview
Matt Lauer
'We Stand By'
Kanye Interview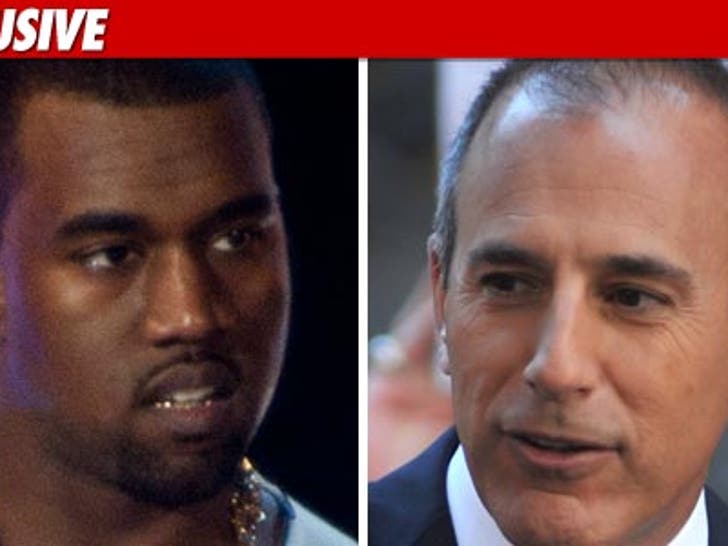 Matt Lauer is holding his ground against Kanye West -- claiming he stands by his recent interview with the rapper ... despite Kanye's allegations that Matt manipulated him into showing remorse for George W. Bush.
Kanye flipped out on Twitter yesterday -- after "Today" aired a clip of the interview -- claiming Lauer "tried to force" his answers during Tuesday's sit-down ... in which the rapper said, "I would tell George Bush, in my moment of frustration that I didn't have the grounds to call him a racist."
But Lauer stood by his interview -- which addressed the rapper's famous post-Katrina remark that Bush "doesn't care about black people" -- airing the entire segment this morning to prove that nothing was taken out of context.
Kanye is scheduled to return to "Today" for a performance on November 26th -- and sources at the show tell us they're still expecting the rapper to show up.