Lindsay Lohan Tells Daddy Michael to Beat It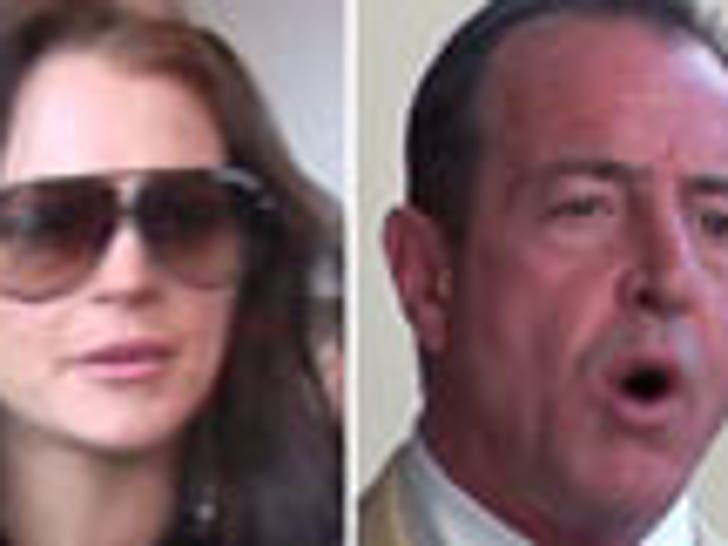 Sources close to Lindsay tell us Michael showed up -- unannounced -- in the lobby of Lindsay's apartment building moments ago. When security called Lilo -- who's only back in L.A. for the day -- she told them to send Michael packing.
We're told Michael left without a fuss, but the damage is done -- Lilo is upset Dad showed up on her doorstep.
Someone in Michael's camp claims he was just trying to bring her some Chinese food for dinner.