Mel Gibson: Mum on Oksana's Larry King Interview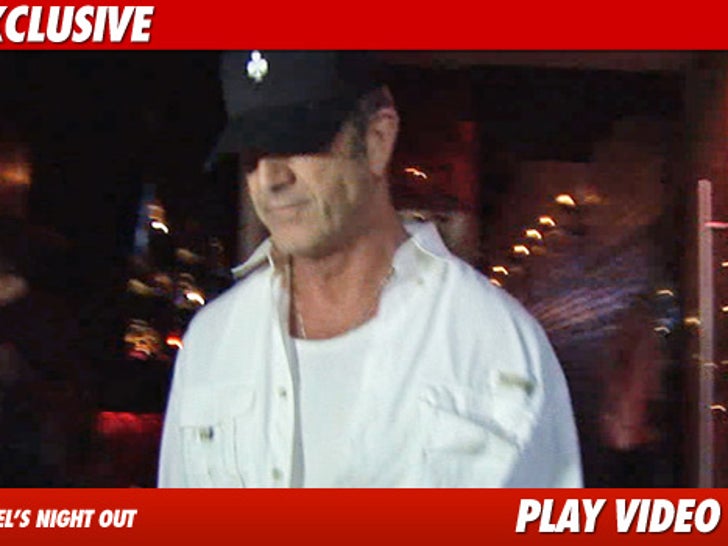 Mel Gibson hit a hot Hollywood club last night -- and though she may have been on his mind, he wasn't talking about Oksana Grigorieva. And guess what ... his soon-to-be ex-wife Robyn was there.
We got an incognito Mel leaving Premiere Supper Club Tuesday. We asked if he'll be watching Oksana's Larry King interview tonight -- the interview in which she says she feared Mel would kill her.
He didn't answer, but he'll probably tune in ... and we're guessing his lawyers will for sure.
As for Mel's hat - the word "Premiere" is stitched into the back ... so we're guessing he picked it up inside the club.
Mel and Robyn were at the club to celebrate the 21st birthday of their son, Milo. In fact, TMZ obtained a flyer from the party -- which shows that party buses ran guests from Malibu to the club.
Wouldn't wanna get an embarrassing DUI.