Oksana's Doctor Feared Brain Bleeding
Oksana's Doctor
Feared Brain Bleeding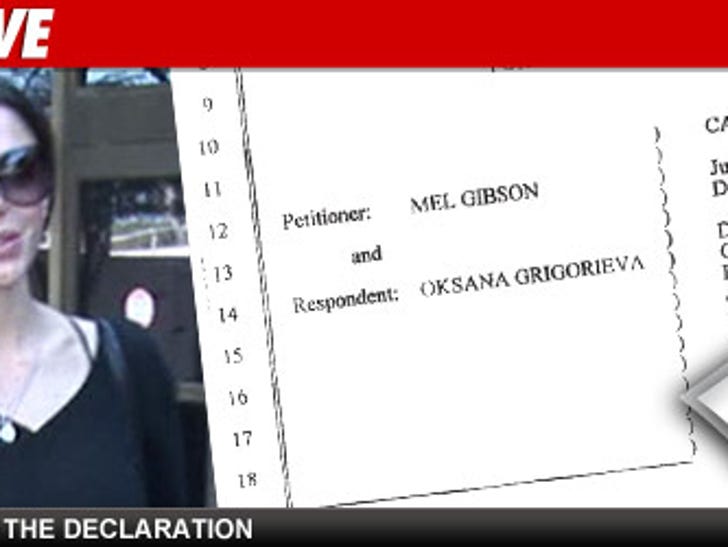 Oksana Grigorieva's doctor submitted a declaration to the court, saying he was concerned Oksana had bleeding in the layer between the skull and the brain ... two days after her nuclear fight with Mel Gibson.
TMZ has obtained the declaration from Dr. Arthur Gordon, who says on January 8, 2010, Oksana showed up at his office, telling him "...she was hit in the head the day before and that since that time she had been suffering from nausea, headaches and dizziness, as well as 'aches all over.'"
The doctor says Oksana didn't ID the person who hit her, but said it was the same person who broke her front teeth.
Dr. Gordon says he performed a neurological exam and, after tracking her eye movement, he determined there was an abnormality in her right eye.
Dr. Gordon recommended that she go to the emergency room and have a CAT Scan. We're told Oksana never went.
The doctor says he feared she suffered a concussion, was concerned she had a subdural hematoma and encouraged her to go to the emergency room.
Oksana's people tell TMZ she never got a CAT Scan.