Chilean Miners to Face-Off With King Kong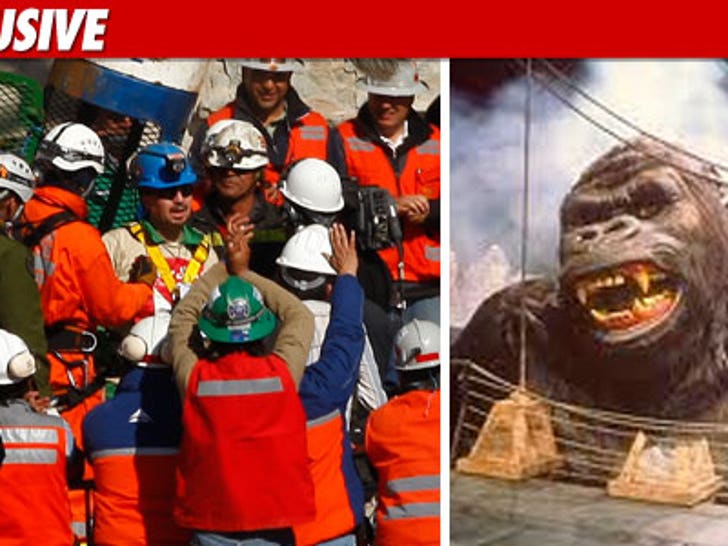 They survived the mine ... now TMZ has learned the Chilean miners are headed for Universal Studios in Hollywood for an encounter with the biggest ape on the planet.
The Chileans -- who are in town for a CNN "Heroes" special -- were shuttled from the swank Omni Hotel in downtown Los Angeles to the theme park earlier today and are expected to be there for several hours.
Lots of fun things to do at Universal -- but they may wanna stay away from the Earthquake simulator.