Sarah Palin Blasted for Halibut 'Snuff Film'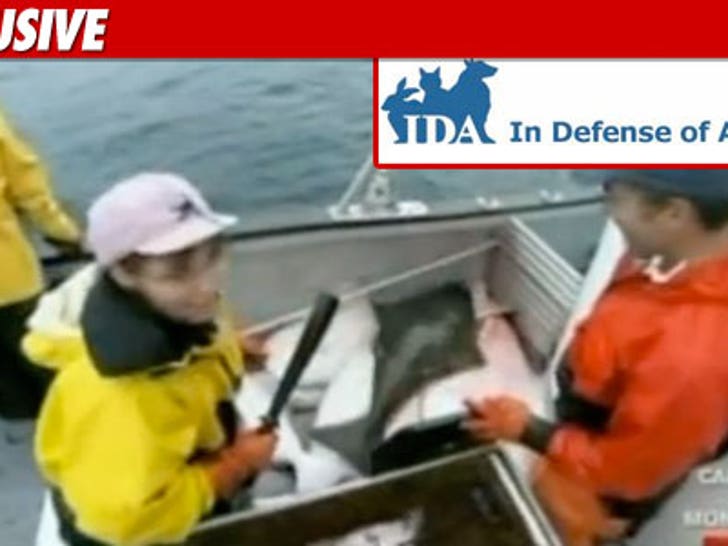 Sarah Palin thought it was "weird" when she held the beating heart of a halibut in the palm of her hand on her reality show this weekend -- now an animal rights group is calling the episode a "snuff film."
Sarah and Bristol were featured on a halibut fishing excursion on the reality show "Sarah Palin's Alaska" -- the show even featured a scene in which Sarah and Bristol clubbed the fish to death ... a standard practice among fisherman.
But a group called "In Defense of Animals" is lashing out at the reality fam -- saying, "Sarah Palin's complete lack of compassion as demonstrated in this snuff video is disgusting."
The group adds, "Most disturbing is the way she seems to enjoy causing suffering to other beings. When they laugh about the beating heart that Bristol holds in her hand, their complete insensitivity to the animal kingdom becomes clear."
FYI ... a rep for the Alaska Charter Association -- a group in defense of recreational halibut fishing -- tells us the clubbing technique is actually "humane" because it's used to "minimize the suffering of the fish."