Leslie Nielsen Dead at 84
Leslie Nielsen
Dies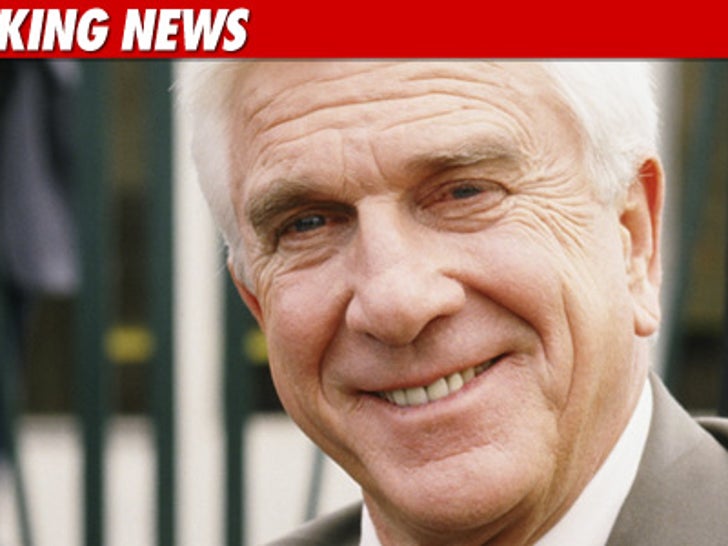 Legendary funny man Leslie Nielsen died today of complications of pneumonia in a hospital near his home in Fort Lauderdale, this according to his agent. He was 84.
His agent tells TMZ Nielsen passed surrounded by his wife and friends at about 5:34 PM ET.
Nielsen was best known for his roles in "Airplane" and the "Naked Gun" series. His "Airplane" co-star, Barbara Billingsley, passed away last month.
Ted Striker: Surely you can't be serious.
Rumack: I am serious... and don't call me Shirley.
Elaine Dickinson: A hospital? What is it?
Rumack: It's a big building with patients, but that's not important right now.