NFL Star Lets God Off the Hook for Dropped Pass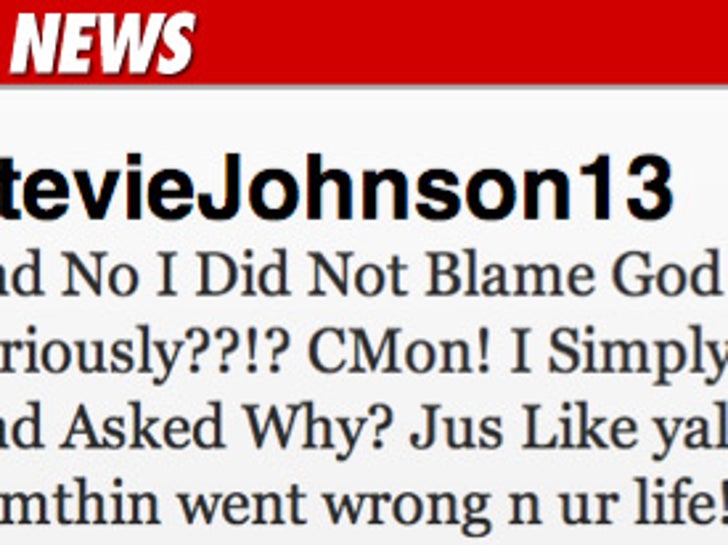 God can stop beating himself (or herself) up for Stevie Johnson's dropped TD pass this weekend -- the Buffalo Bills star is finally taking the blame.
Johnson -- who let the game against the Pittsburgh Steelers literally slip through his fingers in OVERTIME -- had twittered, "I PRAISE YOU 24/7!!!!!! AND THIS HOW YOU DO ME!!!!!"
But today, he's changed his tune -- saying, "No I Did Not Blame God People! Seriously??!? CMon! I Simply Cried Out And Asked Why?"
He added, "I AM HAPPY & THANKFUL 4 YESTERDAY! w/out Sunday i Wldnt have grew closer w/The Lord!!"
Johnson will have a chance to repent when he lines up against the Minnesota Vikings this Sunday ... if he's not in church.