'Hangover' Star in Detroit Rumble -- Caught on Tape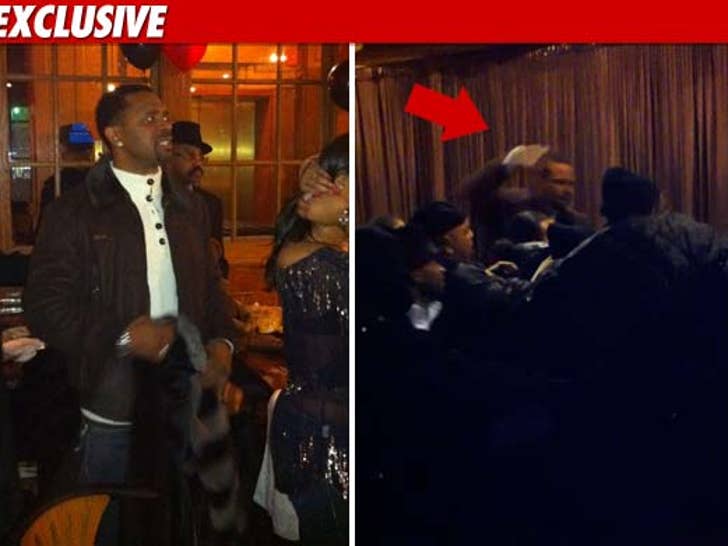 Mike Epps unleashed a fist of fury last weekend ... socking a photographer who was allegedly harassing the comedian during a party for Mike's wife -- and a HUGE brawl broke out!!!
It all went down at the Key Club in Detroit last Saturday (11/27) -- Epps tells us the photog was talking trash to him and his wife while filming them inside the restaurant ... and Day-Day snapped.
Epps -- who played the "wrong Doug" in "The Hangover" -- can be seen throwing one haymaker as security instantly swarmed in to break up the melee.
Epps tells TMZ, "It was a private celebration for my wife's birthday. I asked the photographer numerous times not to film, but he refused to let up. I then attempted to retrieve the tape from the camera."
Attempts to reach the photographer -- who was escorted out of the restaurant post-beatdown -- were unsuccessful.