Rick Ross -- Baby Pooper?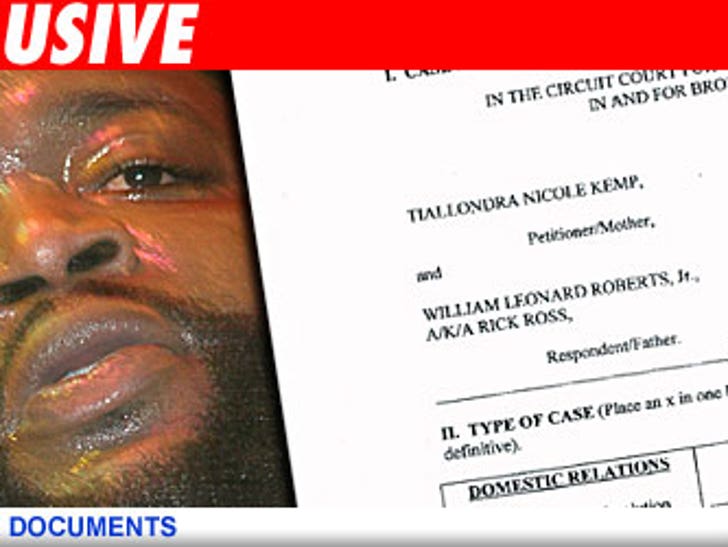 Rapper Rick Ross -- aka William Leonard Roberts, Jr., aka allegedly the worst Baby daddy in the whole wide world.

Tiallondra Nicole Kemp, mother of 2-year old William Leonard Roberts, III, claims the clown who made the kid is a deadbeat dad. She also wants to establish that Rick Ross is the papa.
Ross' peeps say he already pays support and foots the medical bills. Ross's attorney Allan Zamren says, "Mr. Roberts (Ross) is an excellent person and an outstanding member in his community. I've known him for quite some time and it's a pleasure to represent him."
David and Pamela Hasselhoff ... take a lesson from a model client.