NBA Star In Possible UFO Encounter -- Caught on Tape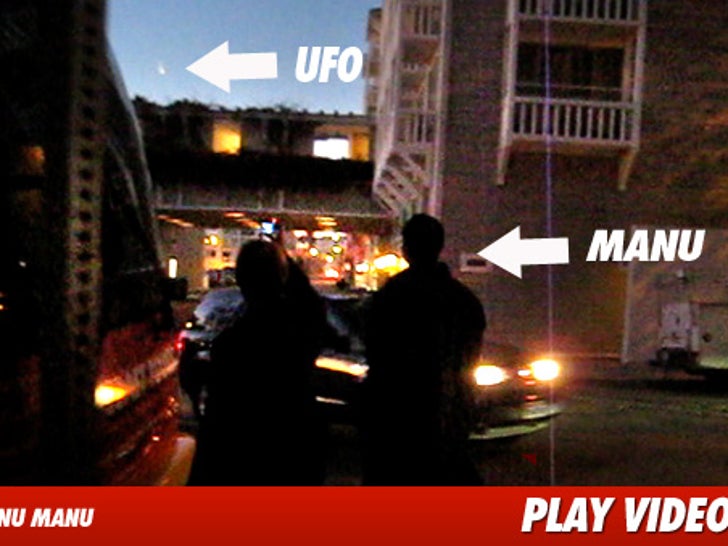 San Antonio Spurs star Manu Ginobili wants answers -- because dude spotted an unidentified flying object in L.A. earlier this month ... and he's desperately trying to figure out what the hell it was.
Manu eyeballed the UFO when he was in town to play the Clippers on December 1 -- and he has since launched a serious investigation into the matter ... which involved a lot of Googling.
Manu posted his findings on his Facebook page yesterday, saying the best answer he could come up with was "a kind of spacecraft which is called X-37B and was supposed to land in the area between December 3 and 6. According to various media, it landed on Dec 3."
Manu points out that he spotted the craft on December 1 ... not December 3 ... so THE MYSTERY REMAINS.