TMZ's 'Take Your Best Shot' Challenge -- The Duel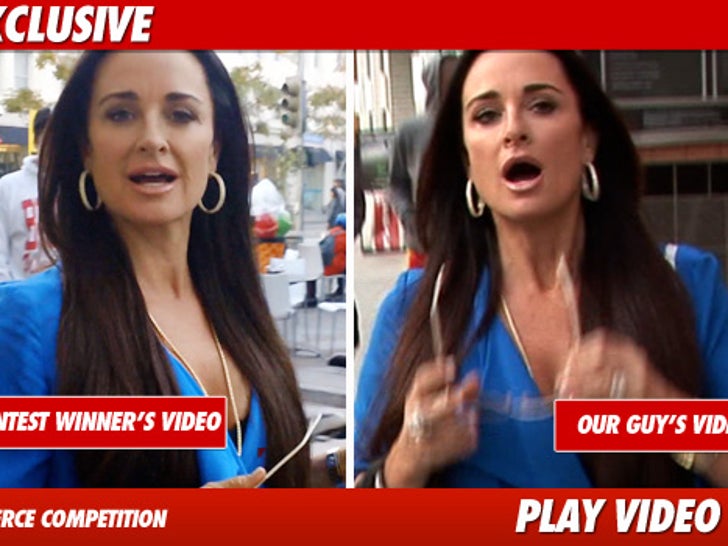 TMZ's "Take You Best Shot" challenge proved one thing -- it's not easy to ask a celebrity questions off the top of your head while simultaneously walking backwards through a crowd, shooting video.
TMZ took our finalist -- Nicki -- out in Santa Monica ... where she found Kyle Richards from "Real Housewives of Beverly Hills."
After Nicki took her best shot ... one of our photogs had a run at Kyle -- and now it's up to you to decide who's got skills.