Hugh Jackman Injures Eye on Oprah Set
Hugh Jackman to Oprah:
Eye Eye, Mate!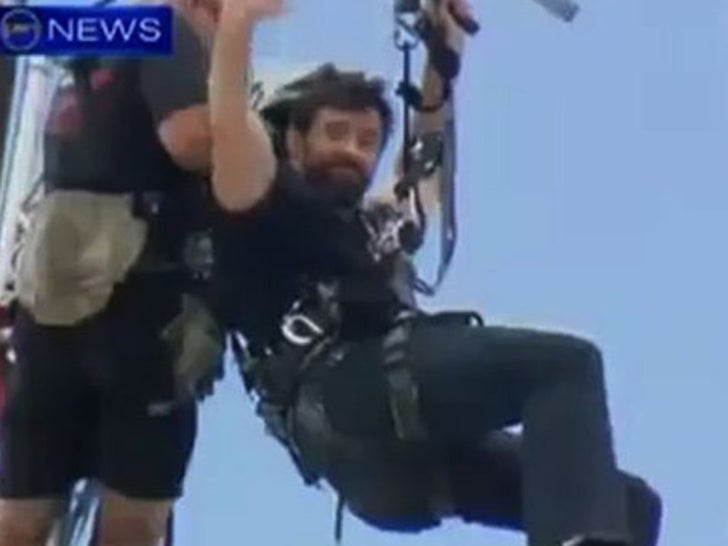 Hugh Jackman tried to impress the crowd while filming Oprah Winfrey's Australian show in Sydney today -- but instead injured himself when his stunt went awry.


Zooming onto the stage on a zip-line, Hugh hit the brakes too late, crashed into a lighting rig and injured his right eye.
Oprah broke filming so paramedics could check him out -- and he then continued the segment with a bandage under his eye.