Diddy's Burning Woman -- I Might 'Halle Berry' My Hair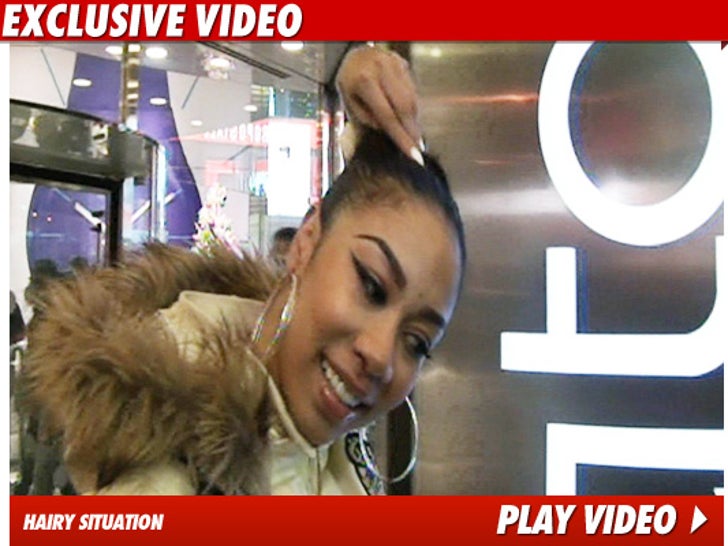 We just ran into model Miyoki Jones -- y'know, the woman whose hair caught on fire during Diddy's CD release party -- and she's already got big plans for her fried 'do.
Miyoki -- whose hair was conspicuously up in a bun as she walked around NYC -- told us a concerned Diddy called to check in on her.
Miyoki's no dummy -- she wants to strike while her hair's still cooling down -- and make the most of her red hot moment in the spotlight.
Just look out for those candlelit bathtubs.
UPDATE: We also obtained a photo of her damaged hair (100% real, she says). Nothing a weave or a haircut can't fix.