Diddy and Hotel Fire VIDEO -- Model's Hair Catches Fire at Diddy Party in NYC
Model's Hair
Ignites
at Diddy's Party!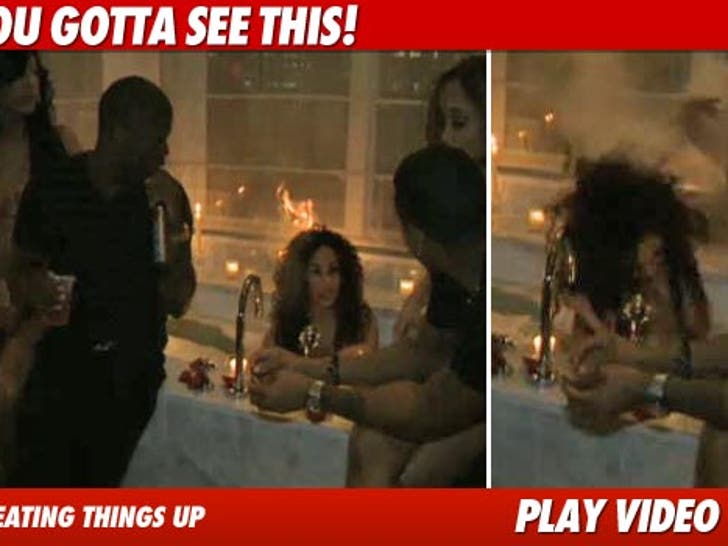 Diddy is known for some crazy parties -- but this one went down in flames -- particularly for a model whose hair ignited.


It all went down while the rapper was celebrating the release of Diddy-Dirty Money's new album, "Last Train to Paris," in a 2,500 square foot penthouse at The London on Tuesday -- with Ustream catching all the action.
At one point in the party the camera cuts to comedian/actor Kevin Hart in a bathroom, where one model is seen sitting in the tub surrounded by candles. Suddenly, her hair catches fire and the model panics.
She then dunks her hair underwater while Hart screams, "Did the camera catch that? Did the camera catch that?!"
UPDATE: Hart and crew performed a reenactment of the hair fire later on that night -- and the model ... who was still in the tub ... wasn't very happy about it.