Ex-Bad Boy Exec: Diddy Fired Me Because I'm Old!
Ex-Bad Boy Exec:
Diddy Fired Me
Because I'm Old!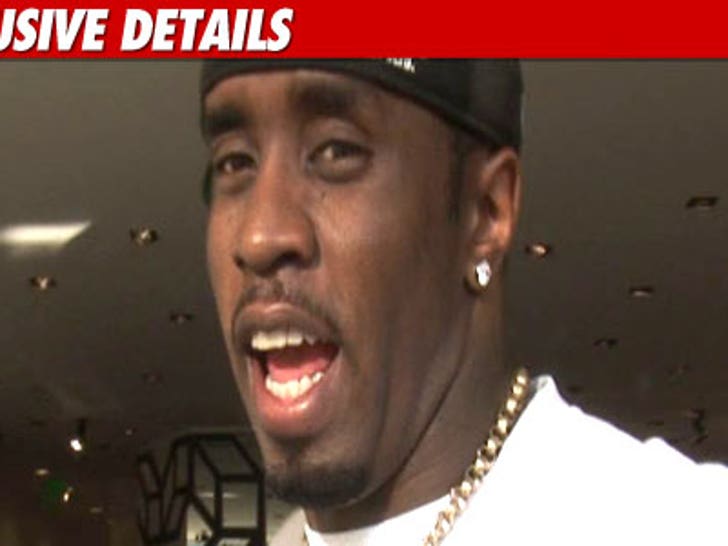 A woman who claims she launched Puff Daddy's career is suing the hip-hop mogul for $12 million -- claiming he fired her from his Bad Boy record label because she was old and disabled.
Francesca Spero just filed a lawsuit in federal court in NY -- in which she describes herself as a "51-year-old white woman" who served as a high ranking exec for Diddy since 1998.
In the docs, Spero claims she and Diddy -- aka Sean Combs -- butted heads after she informed him that she needed major hip surgery in 2008 ... and then later "suffered a relapse" to an addiction to prescription medication and alcohol.
According to the docs, Spero claims Diddy was "unsympathetic to her condition" -- and ultimately tried to freeze her out of the company.
Spero says she continued to do her work -- signing new artists -- but was eventually fired in March
2010 ... and replaced by a woman 10-15 years younger who "lacked the skill set and experience Spero brought to the position."
Spero now claims Diddy -- along with his publishing and management companies -- owe her $12 mil in damages for age and disability discrimination.
UPDATE: A spokesperson for Sean Combs tells TMZ, "This is a grab for money by someone who concedes in her complaint to having had a drug relapse while on the job and an employer who was not satisfied with her work."
The rep adds, "There are many reasons why Ms. Spero is no longer employed by Bad Boy, but age discrimination is not one of them."