NY Knicks' Amar'e Stoudemire Courts Kanye West's Ex-Girlfriend Amber Rose
NY Knicks' Amar'e
Courts Kanye's Leftovers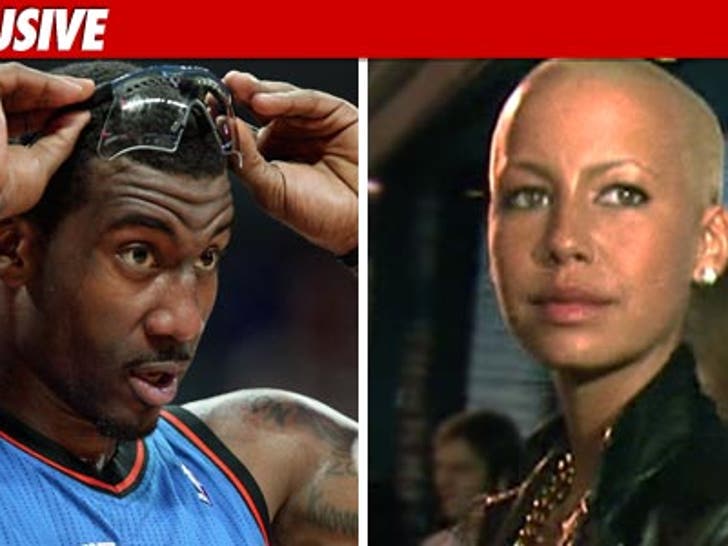 First LeBron James called him MVP ... now New York Knicks star Amar'e Stoudemire is making a power move for Amber Rose by hooking her up with the hottest ticket in NYC ... TMZ has learned.
Sources close to Stoudemire confirm the NBA baller made sure Kanye West's ex has a prime seat for tonight's Knicks-Miami Heat showdown in the Garden.
Amar'e is having a helluva week -- dude was out clubbing last night with Amber, LeBron and Dwyane Wade. Not to mention his almost-buzzer-beater against the Celts.
We'll see if Kanye interrupts Stoudemire during tonight's game.