Chris Brown Tweets Domestic Violence Diploma
Chris Brown Tweets
Domestic Violence Diploma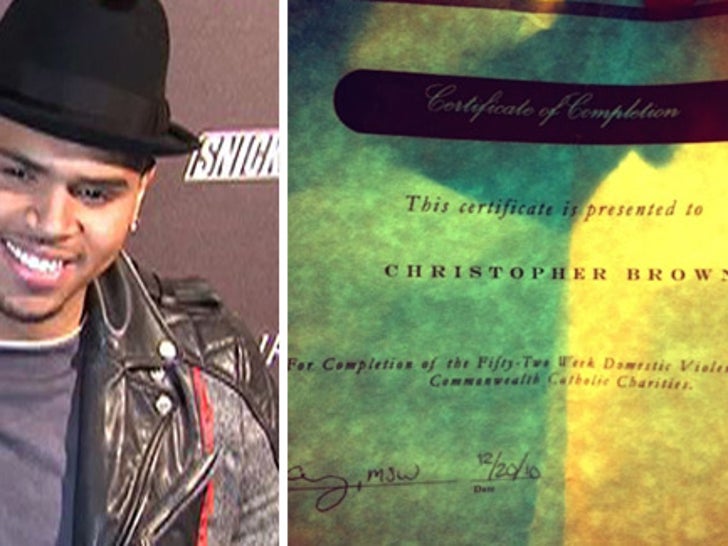 Chris Brown has just completed his court-ordered 52-week domestic violence course -- and he's so proud of himself ... he posted a photo of his completion certificate on Twitter.
Brown received the certificate earlier today -- thus satisfying another requirement from the Rihanna case.
As you may recall, Brown pled guilty to felony assault after beating up the singer in February 2009.
Brown will remain on probation until 2014.
So the big question about the diploma -- do you frame it?