Boozy Sebastian Bach Rips Dr. Drew - 'What a Quack!'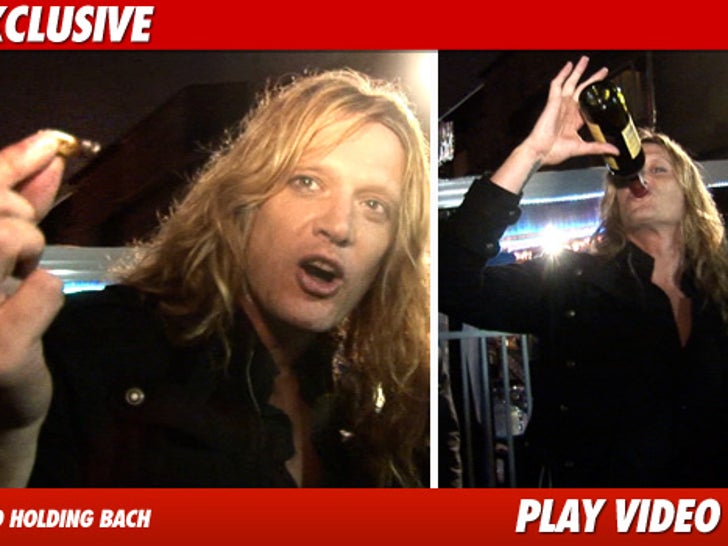 A super-drunk and possibly stoned Sebastian Bach slammed "Celebrity Rehab" star Dr. Drew last night ... calling him a "quack" ... and ironically, it's all because Drew allegedly insisted Bach has a substance abuse problem.
The former Skid Row singer was pounding wine from the bottle and smoking a funny looking cigarette with his pal Sen Dog from Cypress Hill in Hollywood ... when he went off on Drew for repeatedly trying to recruit him to the show.
Bach has had a beef with "Celebrity Rehab" for a while -- last year he revealed, "They ask me every season. I'm not interested in making bad art. Celebrity Rehab with Dr. Drew is out of control. That show sucks."
But last night -- Bach was in full attack mode ... taking several sarcastic jabs at Drew ... before making the "quack" crack.
UPDATE: Dr. Drew tells us ... while he's not involved in the casting of "Celebrity Rehab," he's more then willing to help anyone that wants help -- but he will not force someone to get help if they don't want it.