Sandra Bullock's Kid -- The Sit-Down with Santa Claus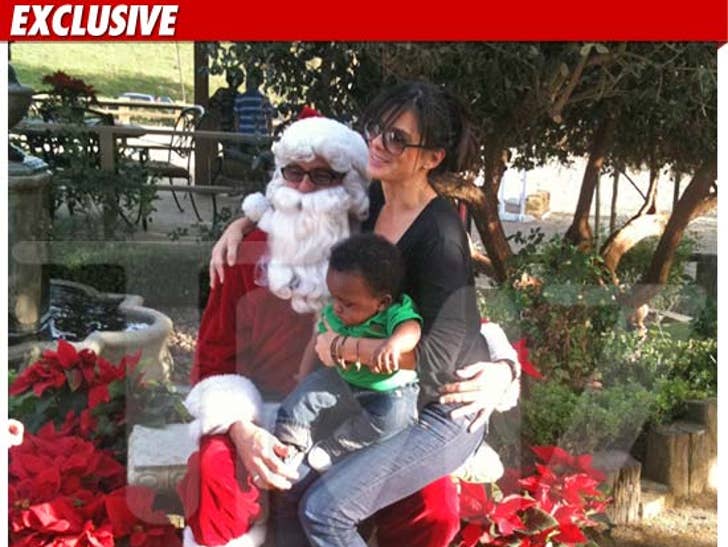 Almost one year after Louis Bardot was adopted into Sandra Bullock's life -- the little guy had his very first meeting with Santa Claus ... to ask for another Christmas miracle.
The meeting went down in Southern California earlier this month -- when Sandra and Louis rolled over to a party at the Shadow Hills Riding Club ... a non-profit organization dedicated to helping people with disabilities.
Sandra also got a face-to-face with the big guy ... wonder what she asked for this year?