Stephen Baldwin: Costner 'Robbed' Me In BP Disaster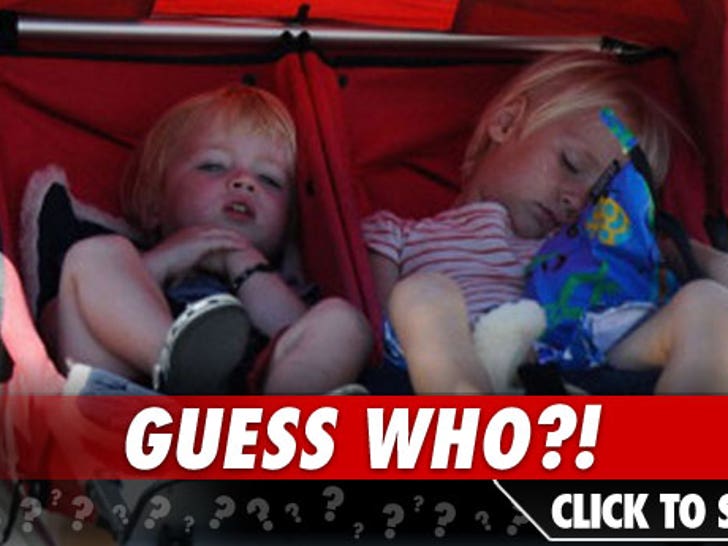 Stephen Baldwin is suing Kevin Costner, claiming Costner and his business partner "schemed" to make millions of dollars off the BP oil rig disaster ... by allegedly duping Baldwin into selling shares in a company that builds machines that separate oil from water.
In a lawsuit filed in Louisiana federal court, Baldwin claims in April, he had a meeting in the wake of the oil disaster, and decided to become a 10% partner in an invention backed by Costner -- a device that separated oil from water that was actually developed during the filming of "Waterworld."
According to the lawsuit, Costner and his partners made it seem as if Costner had already sold his shares in the company when in fact he was still heavily invested. Baldwin also claims the company misrepresented that there was no deal to sell the contraption to BP.
Baldwin alleges he was duped into selling his shares back to the company so Costner and his partners could score a bigger profit in a deal that was already inked -- specifically, a deal with BP valued at more than $52 million.
Baldwin is suing for unspecified damages. No comment from Costner's camp.
Xtina & Boyfriend -- Horsing Around France
Christina Aguilera celebrated her 30th birthday by treating her new lucky boyfriend Matthew Rutler to some wine on a cozy horse-drawn carriage ride through the luxury ski resort town of Courchevel, France the other day.
Wait, whose birthday was it again?
TMZ's Celebrity Ornament Origami!
Impress your house guests and hook up your Christmas tree (or Hanukkah bush) with our one-of-a-kind celebrity ornaments!
**Simply print out and cut along the template's edges and glue or tape the corresponding letters to one another to create your cool new tree accessories!**
Can you tell which superstar parents these adorable little blondies were spotted in Sydney with?
TMZ's Santa Snapshot Contest -- Naughty or Nice?
The funny photos poured into the TMZ newsroom for our Santa Snapshot Contest -- so sit back and have a good laugh at these kids crying.
Megan Fox -- Holiday Hotness
Santa Claus has come early this year.
Here's Megan Fox, frolicking around the beach in Hawaii yesterday.
Paris Hilton: Hawaii for the Holidays!
With freezing temps and rain all over the country, Paris Hilton still managed to find a sunny beach.
The heiress was spotted on the sands of Maui with boyfriend Cy Waits yesterday, wearing a black cut-out bathing suit and a shimmery, snakeskin wrap.
Paris's parents, Rick and Kathy, are vacationing with them too -- plus sister Nicky and her boyfriend David Katzenberg.
Sounds like the vacation is going smoothly so far, last night Paris tweeted "Just had a nice walk on the beach with my parents and Cy. I love that they love him as much as I do. Such a nice feeling. :)"
Little Randy in 'A Christmas Story' : 'Memba Him?!