Bristol's College Decision -- Signs Point to Devils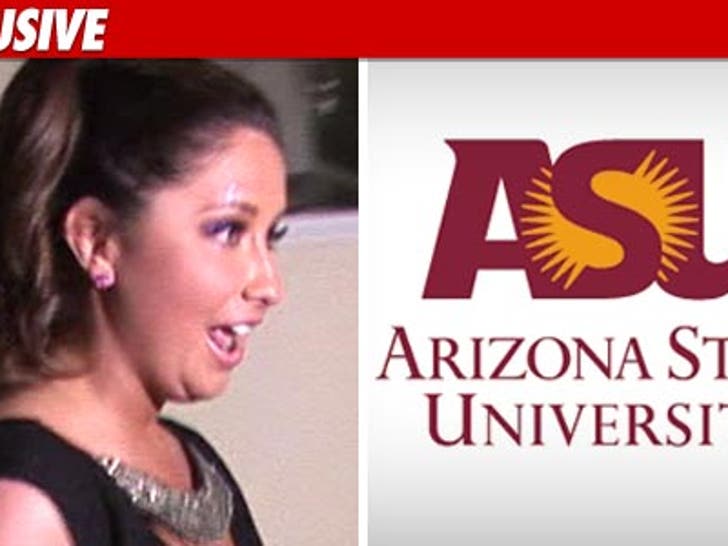 Bristol Palin is telling friends she may enroll at an Arizona college once she moves into the home she just bought in the Grand Canyon state ... TMZ has learned.
So far, no official word on which school the 20-year-old has her eye on ... but there are a few major clues.
Bristol just purchased a $172,000 home outside the Phoenix area -- which she paid for IN CASH! The home is just miles from the Arizona State University school of broadcasting ... a school that boasts one of the most state-of-the-art facilities in the country. Bristol has expressed an interest in public speaking.
Plus -- and possibly more important -- ASU totally DISSED Barack Obama last year!!
As you may recall, Sun Devil honchos refused to give Obama an honorary degree last May after he gave the commencement speech at graduation ... with school officials insisting the PRESIDENT OF THE UNITED STATES hadn't accomplished enough in his career to warrant the honor.
Sounds like Sarah Palin's kind of place ...
So far, no comment from ASU.