New 'Teen Mom' Audio -- Gary's Cover-Up Call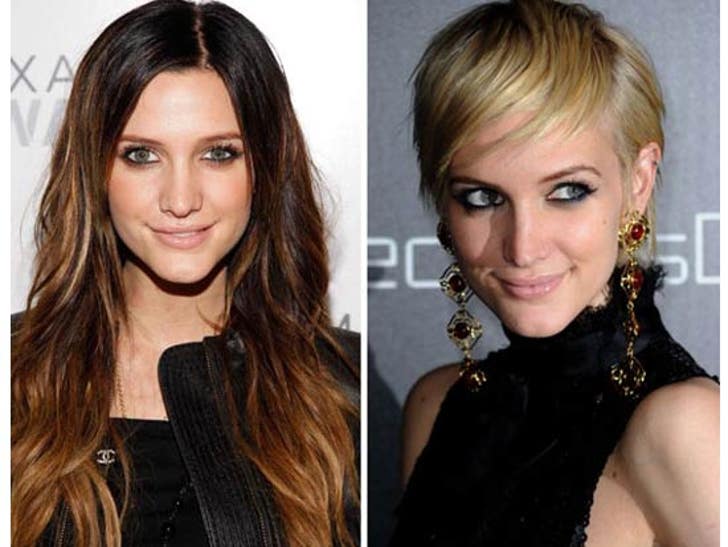 Amber Portwood's baby daddy, Gary Shirley, desperately tried to get his other chick to cover up another alleged Amber beating that occurred just two weeks ago ... according to a recording obtained by TMZ.
The audio -- recorded Dec. 15 -- captures "Teen Mom" co-star Gary on the phone with a girlfriend named Ashley. He's telling her how to stonewall reporters who got wind of a Dec. 14 incident where Amber allegedly beat him again.
Gary advises Ashley to tell reporters, "No comment, no comment, no comment ..." adding, "every time they leave you alone."
During the call, Gary admits, Amber "f**king hit me." You also hear Gary whisper to a friend in the room that Ashley didn't actually see Amber hit him -- she was outside waiting in a car.
In return for Ashley's silence ... Gary makes this gallant offer to her -- "Maybe one day we can start a family."
We previously reported Amber Portman was arrested and charged with felony domestic battery for allegedly beating up her baby daddy in front of their daughter.
According to the police report filed with the court, Amber acknowledged that her violence was true anger and not staged for the TV show.
One of the officers notes in the report that there were "multiple violent and physical fights between [Amber and Gary]" in which Amber punched, slapped and kicked him.
In the outtakes that were not aired on the MTV show, the baby is clearly in the room watching the violence, according to the police report.
Portwood has since pled not guilty to the charges.
Check out video of one of the incidents below.
Hottest Hair Transformations of 2010!
2010 was definitely a hair-raising year -- and we've got the haircut shots to prove it!
Whether it was a change of color (think Rihanna's racy red 'do, Emma Stone's blonde bob and Julianne Hough's brunette tresses) or a massive clip job (think Ashlee Simpson-Wentz and Emma Watson perky pixie cuts), Hollywood's glamour gals didn't opt for the ordinary this year.
Check out the most memorable manes!
Vacationing in Mexico Is Murder
Travel warnings, kidnappings and drug cartel violence won't keep all of the pretty celebrities from basking in the Mexican sun this holiday season!!!
With crime plaguing border towns and cities like Monterrey and Acapulco, the beautiful people like Cindy Crawford, George Clooney and girlfriend Elisabetta Canalis, Bar Refaeli, Jesse Metcalfe and Molly Sims are sunbathing carefree on the beaches south of the border.
Hopefully they all used protection.
Kim Kardashian Locks Down Kanye for Music Video
Kanye West teamed up with Kim Kardashian and Hype Williams for a music video shoot in L.A. earlier this week -- but it wasn't for his own album ... it was all for Kim's upcoming single.
Sources connected to the video tell us ... Hype -- the most famous music video director on the planet -- spent hours working with Kim and Kanye during a secret closed set shoot.
As we previously reported, Kim is working on an entire studio album with super-producer The Dream -- but it's unclear when the world will finally get a chance to hear KK's voice.
Adam in 'Honey I Blew Up the Kid': 'Memba Him?!
Twin brothers Daniel and Joshua Shalikar are best known for playing the blown up baby Adam Szalinski in the 1992 movie "Honey I Blew Up the Kid." Guess what he looks like now!
Stephanie Seymour Goes Two Pieces
While vacationing in St. Barths, France with her son -- buxom 42-year-old model Stephanie Seymour flaunted one hell of a mom body in her teeny two piece bikini.
Check out the gallery to Seymour of her.
Hugh & Crystal: The Engagement Ring!
Hugh Hefner gave his #1 girlfriend Crystal Harris an engagement ring for Christmas -- and now we've got your first look at the gorgeous gift!
Last night on her Twitter, Crystal posted "For those of you who have been asking to see my ring here it is... My engagement ring from my love @hughhefner" -- and linked to this photo of some serious sparkle.
Hugh popped the question on Christmas Eve, with the Playboy founder tweeting after "When I gave Crystal the ring, she burst into tears. This is the happiest Christmas weekend in memory."
Try and guess whose sexy face got a nasty makeover -- compliments of our awesome photoshop skills!