NY Giants Star Involved in SUV Accident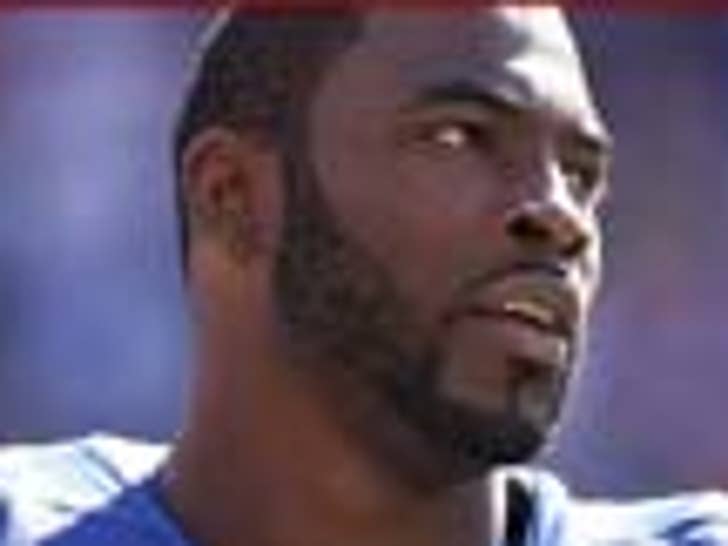 New York Giants football star Justin Tuck was involved in a minor SUV accident in Teaneck, NJ Friday night ... TMZ has learned.
We're told the accident occurred around 8:30 PM ET on Route 4. Sources tell TMZ Tuck was driving a brand new Cadillac Escalade (the tags were still on it) and the other driver was in a Nissan Maxima.
According to a witness on scene, the other driver was walking around afterward, muttering something to the extent of, "I can't believe I hit Justin Tuck."
Bergen County PD described the accident as minor (see Tuck's SUV below) and said there were no injuries -- except for a damaged street sign.
TMZ spoke with Tuck and his wife after they returned home. Justin's wife told us, "We're fine."
Just this week, Tuck was selected to the Pro Bowl -- and the Giants have a big game Sunday at Washington.