Shania Twain Married in Puerto Rico
Shania Twain
Gets Married!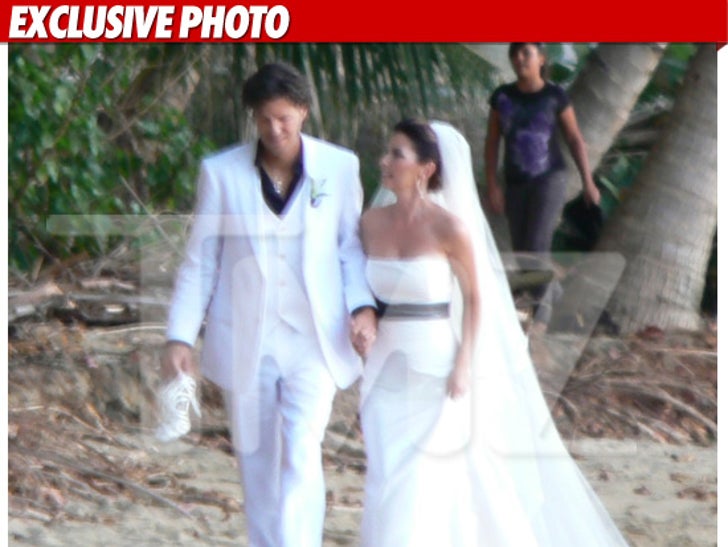 Shania Twain got married to Frederic Thiebaud in Puerto Rico today ... TMZ has learned.
The pair was married at a private mansion in Rincon, PR. Last night, the guests were treated to a private fireworks show. After the couple exchanged their vows, the entire wedding sang the song, "All You Need Is Love." We're told Shania sang at the reception afterward.
The photo above was taken moments after the ceremony ended.
Here's the thing about these two ... Shania's first husband, Robert Lange, allegedly left Twain for Thiebauld's wife back in 2008. Weird, right?